Writer Director Hal Masonberg with Host Cerris Morgan-Moyer on ActorsE Chat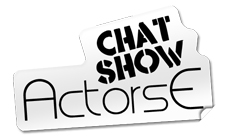 Hal Masonberg is a Writer and Director who got his start as a Production Assistant and then worked his way up the ranks to where he is today. He has written for major studios, including Sony Pictures, and has directed such films as "The Plague", "Mrs. Greer", and the upcoming documentary "Jazz Nights: A Confidential Journey".
Cerris Morgan Moyer's Website

ActorsE Chat is a Live Chat Show on Actors Entertainment, a channel on the Actors Podcast Network, and ActorsE Chat is co-produced by Pepper Jay Productions LLC and Live Video Inc, with PR-Marketing-Sales by Live Video Inc.