Welcome to Actors Reporter
Welcome to Actors Reporter, an American entertainment trade magazine (internet and Cable) for entertainment news all in one place, plus inside looks at working actors and the entertainment industry. What was it really like to take on that role or project? What do actors do when they're not acting?
Marshal Hilton has been a consistent presence in the independent film world offering his unique brand of powerful, intellectual, and manipulating characters.
Congratulations ActorsE Live Chat Show.

5,989,776+ VIEWERS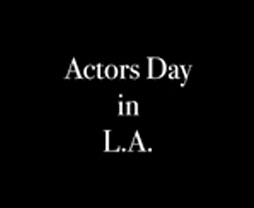 Power Morphicon – 2016 – with Ann Marie Crouch as Princess Shayla. Actors Reporter is a channel on the Actors Podcast Network, a Pepper Jay Production.
READ MORE »

בס"ד SHRAGI THEATER was created by Yoel Shraga Charch, known as Rev Shragi. In Shragi Theater, a multi-stage performance: the play opens with a certain character and suddenly a complete new character appears on the stage, each time using a different trick, for example: He goes into a cave , on the stage – the…
READ MORE »