Welsh Composer Ceiri Torjussen and host Cerris Morgan-Moyer on ActorsE Chat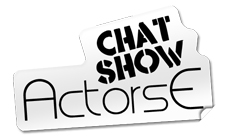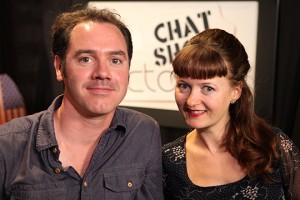 Multi award-winning composer Ceiri Torjussen's (pronounced Kay-Ree) music was described by the Los Angeles Times as a "sudden bolt of creative lightning". Welsh-born, but based in Los Angeles, his credits run the gamut of independent films, documentaries, network TV, animation and numerous large-budget studio films.
Among Torjussen's recent projects are his score to The Canal, premiering at Tribeca 2014. This creepy psychological thriller features extensive sound manipulation of acoustic instruments and an original 1907 Edison wax cylinder player. In 2013 he scored two award-winning films. Test (winner of the 2013 Outfest and featured at the 2014 Berlinale) is a drama set during the 80s, and features a moodily ambient electronic score. On the other end of the stylistic spectrum is his score to Big Ass Spider! (premiered at SXSW, 2013), a bombastic, comedic, action romp featuring full orchestra with a hard-rock edge, and a nod back to the classic monster-movie scores of the 1950s. He composed additional music for Repo Men, heart-thumping action music for the blockbusters Live Free or Die Hard and Underworld Evolution, and orchestral action comedy music for Scary Movie II. He received a Daytime Emmy Nomination for Best Original Score for his music to the hit animated series Dive Olly Dive.
Being an accomplished composer of concert music, he has been commissioned by groups such as the BBC National Orchestra of Wales, The Vale of Glamorgan Festival and the Henry Mancini Institute. His work has been recorded and released commercially and performed worldwide, including the USA, UK, Germany, France and India.
He is known for his work on Live Free or Die Hard (2007), The Day After Tomorrow (2004) and Scary Movie 2 (2001).
Cerris Morgan Moyer's Website

ActorsE Chat is a Live Chat Show on Actors Entertainment, a channel on the Actors Podcast Network, and this episode of ActorsE Chat is co-produced by Pepper Jay Productions LLC and Live Video Inc, with PR-Marketing-Sales by Live Video Inc.