Vish Iyer talks Yoga and Love with Host Brenda Epperson on Motivational Chat
Often described, as a maverick, unconventional rebel Yogi, speaker, author, actor, workout junkie, coach and entrepreneur; Vish is a rare cocktail of spirituality,actor, science and entrepreneur all rolled into one. Vish is a die hard believer that solutions to all human problems (including finding romantic love) lie in Yoga meditation and Yoga lifestyle.
Vish holds degrees in Biology, French and graduate degrees in Information systems and Business. He is fluent in five languages. Vish recently became a best selling author with his first book Yoga & Love. He is presently writing a full fledged screenplay for him to star with an A list Hollywood actress.
He has lived in India, Southern Africa and the U.S, presently lives in Los Angeles with his wife Deypika. He considers getting laid off from his software consulting position as one of his greatest blessings. When he is not going through his grueling workout regimen, he can be seen drinking chai, laughing, watching movies with his wife or boxing away in a MMA gym. His motto in life is "find happiness within first" all good things will follow.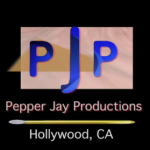 Motivational Chat is a Live Chat Show on Actors Entertainment, a channel on the Actors Podcast Network, a Pepper Jay Production.