Together Forever … by Rebecca Holden & Kevin Sasaki
[flv]https://actorsreporter.com/wp-content/videos/5_Sidebeat_Together_Forever.flv[/flv]
Together Forever by Rebecca Holden & Kevin Sasaki
A Steve and Eydie Tribute
Sidebeat music enjoyed a fabulous musical celebration featuring the songs of Steve Lawrence and Eydie Gorme starring the dynamic Rebecca Holden and Kevin Sasaki. This special Valentine's Day performance 2010, performed to a packed house at Serra's Supper Club, in Studio City, California.
Backed by the tasty Martini Jazz Trio, conducted by Charlie Harrison
(piano), Kirk Smith (bass) and George Green (drums) … George is Brian
Austin Green's father! ,,, Rebecca and Kevin mixed singing and comedy to thoroughly entertain and delight their audience.
Together Forever was arranged and conducted by Charlie Harrison and produced, written, and conceived by Kevin Sasaki and Rebecca Holden.
Other Reviews:
"The dynamic duo of Rebecca Holden & Kevin Sasaki do a fabulous show…they rock the
house!" – Anita Talbert, The Tolucan Times
"This truly could be "the start of something big!" – Joan Mangum, Beverly Hills Courier
"A swingin' musical time!" – The Las Vegas Review
"Holden & Sasaki are electric in this fitting tribute to Steve & Eydie!" – Cruise Ship
Entertainer
Thank you : SERRA'S Supper Club
12449 Ventura Blvd.
Studio City, Califorrnia
818-760-1002.

Rebecca Holden and Kevin Sasaki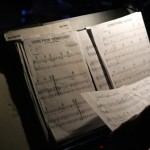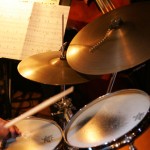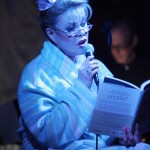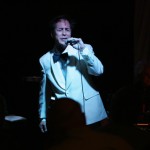 Rebecca Holden
Visit website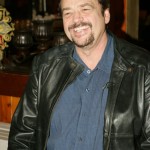 Drummer Jay Osmond enjoys the show
Visit website