Tinsel on the Town with Danika Quinn at 2010 Hollywood Celebrity Sporting Clays Invitational Benefits City of Hope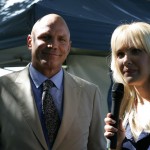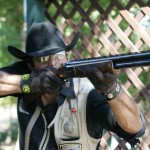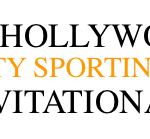 2010 Hollywood Celebrity Sporting Clays Invitational Benefits City of Hope www.cityofhope.org
Saturday Oct 9th, 2010
Hosted by Triple B Clays and Patrick Kilpatrick, and Uncommon Dialogue Films www.UDFilms.com
Part 1: Patrick Kilpatrick brings Hollywood together at Hollywood Sporting Clays Event to Benefit City of Hope
[flv]/wp-content/videos/5_Tinsel_Patrick_Kilpatrick_Hollywd_Sport_Clays_Part_1.flv[/flv]
Patrick Kilpatrick (Minority Report, Criminal Minds, Nip/Tuck, 24), Erik Estrada (CHIPs, Guns), Frank Stallone (Taken By Force, Z Rock, Bad Ass), City of Hope, Joe Mantegna Criminal Minds, The Godfather: Part III, The Simpsons Movie, Damian Chapa (Brando Unthorized, Bobby Fischer Live, Polanski Unauthorized), Hacienda de Chihuahua

Part 2: Patrick Kilpatrick brings Hollywood together at Hollywood Sporting Clays Event to Benefit City of Hope
[flv]/wp-content/videos/5_Tinsel_Patrick_Kilpatrick_Hollywd_Sport_Clays_Part_2.flv[/flv]
Moses Smith (Race Car Driver*), Stefanie Powers (Meet My Mom, Doctors, Hart to Hart), Ernie Hudson (The Crow, Ghost Busters), Damian Chapa, Joe Mantegna, Anne Beyer (The Resolve, Models BFF, The Last Laugh), Erik Estrada
Part 3: Patrick Kilpatrick brings Hollywood together at Hollywood Sporting Clays Event to Benefit City of Hope
[flv]/wp-content/videos/5_Tinsel_Patrick_Kilpatrick_Hollywd_Sport_Clays_Part_3.flv[/flv]
Patrick Kilpatrick, Joe Mantegna, Stefanie Powers, Men and Women from US Armed Forces
ACTORS REPORTER HIGHLIGHT: Enjoy as Danika Quinn attempts to get into a race car!
Part 4 Patrick Kilpatrick brings Hollywood together at Hollywood Sporting Clays Event to Benefit City of Hope
[flv]/wp-content/videos/5_Tinsel_Patrick_Kilpatrick_Hollywd_Sport_Clays_Part_4.flv[/flv]
Erik Estrada, Ernie Hudson,Auto Gelato, Frank Stallone, Hacienda de Chihuahua, City of Hope, Damian Chappa
Moses Smith is the California state champion, awarded most popular NASCAR driver 2 years in a row, youngest member of the San Diego Karting Associates Board Of Directors to name a few of his accomplishments.
The beautiful and talented Dankia Quinn joined a starburst of A-listers as they took part in a fun-filled day of World Class eco-friendly sporting clays shooting event which benefited Be The Match Marrow Registry City of Hope. The Mobile Bone Marrow Testing was on-hand for celebrities and all event participants were entered into the national registry with the ultimate goal of finding a match for an adult or child in need of bone marrow, or stem-cell treatment. All in attendance enjoyed a fantastic day of world-class sporting clays competition, shotgun games, Hollywood green gifting and charity-catered gourmet meals, raffle shotguns and safari/ outdoor items. Plus there was free sporting clay instruction for novices, state of the art loaner shotguns and cool celebrity items.
[flv]/wp-content/videos/5_Tinsel_PatrickKilpatrickSlideshow.flv[/flv]
Photos by Kristi Jens
Triple B Blays Shotgun Sporting Park
831 Rosemead Boulevard
El Monte, CA 91733-5201
www.triplebclays.com
Meals were provided by Fit-Food, one of Hollywood's most creative and finest restaurant / caterers.
Fit-Food
7998 Santa Monica Boulevard
Hollywood, CA
www.FitFoodLA.com
A special shout out to all of the generous sponsors for this event:
Actors Reporter
American Aluminum Accessories
Annette and Rich Atwood
AutoGelato
Beretta
Black Mountain
BLACKHAWK!
Blauer Tactical
Blue Plate Oysterette Restaurant
Brownells
Buddha's Belly restaurant
Busettii
Carolina De Los Prados
Caroline Hallak
Charity Lives
Chateau De Janvry
Chisholm's Trail Old West Leather
Christy's Hats
City of Hope
Civilian Arms Training Source
Colt
Coca Cola
Dodge City Sports Shop
DSM Safety Products
Eye Safety Systems (ESS)
Falco K-9 Academy
FGHP
Fiocchi Ammunition
Fishermen's Spot
Fit Food
Frank & Connie Freshwater
Friendly Dog Leash
Georgia Bell
Gerhart Koga
Gold's Gym
Griffin Martial Training
Hacienda de Chihuahua
Have Your Cake And
Ice Cream Sundae Divas
ICIO Water
Ithaca Gun Company
IP Systems
James E Partee, Jr
Kriss TDI
Lewis & Clark River Expeditions
Matthews Solocam
Michael F. Hupy
Native Hunt
Nigel's Beauty Products
Nikki Michelle
Noa Geller
NRA News
One Drinks
One Hope
PGUSA
Piper Gear
Pop Chips
Radient Pharmaceuticals
Regeneration USA
Robert Craymer
Rock N Roll Fantasy Camp
Rockstar Puppy
Sandpiper of California
Smart Water
SYC Sporting Adventures
Tactical Black
The Metal Gardener
Tom Surprenant
Tony Grow
Trijicon
Trip Wire
Triple B Clays Shotgun Sports Park
US Airforce
US Army
US Marines
US Navy
Victory Defense
Vigilant Canine Services
Tinsel on the Town is a show on Actors Entertainment, a channel of the Actors Podcast Network, a Pepper Jay Production.