Thespian Thoughts Theatre Review: Opening Night at Theatre 40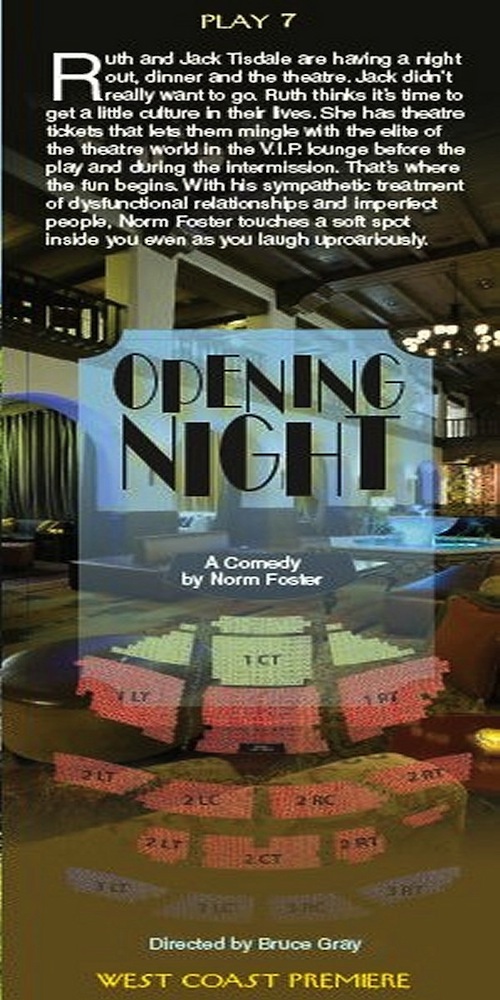 Arrogant directors, insecure actors and culture starved audience members are among the eccentric but unforgettable characters in this delightful backstage comedy Opening Night. – Review by Sandro Monetti
Anyone associated in any way with theatre will find lots to enjoy in Norm Foster's play, the latest production at the always entertaining Theatre 40 in Beverly Hills.
It sees a couple celebrating their 25th wedding anniversary with a rare night out at the theatre – much to the reluctance of the husband who would rather be at home watching a baseball game on TV.
On arrival they meet an assortment of bizarre theatre folk, the funniest of which is the self absorbed director, played with relish by Martin Thompson who mines every line for comic gold.
Big laughs are provided too by David Hunt Stafford as the veteran actor at the center of the play within a play – especially when he decides to give his rural farmer character a posh British accent.
Directed with pace and poise by Bruce Gray, Opening Night displays a fine sense of comic timing but also scores with some serious scenes that allow for heartfelt moments amid all the humor.
Opening Night was so much fun that I hope to see it again before closing night.
---
Opening Night is performed Thursdays, Fridays and Saturdays at 8 p.m. and Sundays at 2 p.m. through June 16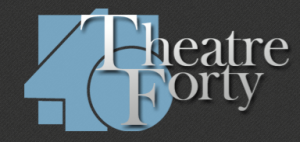 Theatre 40, 241 Moreno Drive, Beverly Hills. For Tickets call 310-364-0535. Further info at Theater 40
---
Thespian Thoughts is a theatre review article on Actors Entertainment, a channel on the Actors Podcast Network, a Pepper Jay Production.