Thespian Thoughts Theatre Review of Circle Mirror Transformation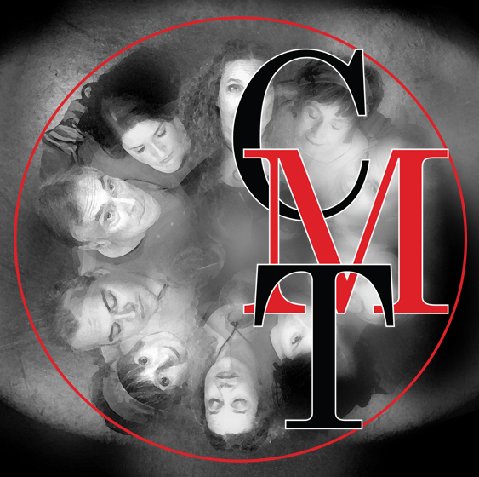 <p< < p="" <strong="">Circle, Mirror, Transformation – Obie award winner shines in sunny Santa Barbara.
</p< <>
Mobile Version
[flv]/wp-content/videos/50_AE_Thespian_Thoughts_Circle_Mirrow_Transformation.flv[/flv]
<p< < p="" a="" talented="" ensemble="" shines="" in="" sunny="" santa="" barbara="" –="" review="" by="" brett="" chapin="" for="" thespian="" thoughts="" <p< <="" last="" weekend="" i="" had="" the="" chance="" to="" go="" up="" and="" see="" circle,="" mirror,="" transformation="" at="" center="" stage="" theatre,="" show="" that="" charles="" isherwood="" of="" new="" york="" times="" called="" "the="" kind="" unheralded="" gem="" sends="" people="" into="" streets="" babbling="" bright="" eyed="" with="" desire="" spread="" word."="" know="" it="" certainly="" effect="" on="" me.="" circle="" begins="" simply="" enough.="" group="" students="" sign="" an="" acting="" class="" taught="" local="" community="" center.="" throughout="" course="" six="" week="" they="" not="" only="" learn="" skills="" required="" be="" their="" way="" successful="" career.="" also="" help="" them="" become="" better="" people.="" director="" ken="" gilbert="" keeps="" steady="" pace="" this="" one="" never="" allows="" action="" trump="" thought="" process="" his="" audience.="" craig="" scott="" as="" james="" maria="" v.="" oliveira="" lauren="" are="" particular="" standouts,="" showing="" something="" simple="" taking="" can="" have="" life="" value,="" beyond="" words.="" theodore="" michael="" dolas's="" charming="" set="" almost="" looks="" like="" boxing="" ring.="" i'm="" sure="" if="" was="" intentional="" but="" symbolism="" works="" quite="" nicely.="" special="" mention="" should="" made="" fact="" most="" music="" written="" performed="" bobby="" mcferrin.="" unusual="" choice="" which="" perfectly="" text.="" all="" told="" obie="" award="" winning="" is="" truly="" act.="" don't="" miss="" playing="" now="" through="" march="" 30th="" theatre.="" more="" information="" visit="" <a="" href="http://www.centerstagetheatre.org" target="_blank">www.centerstagetheatre.org
Until next time I'm Brett Chapin. This is thespian thoughts and I'll see you at the theatre.
"Circle, Mirror, Transformation" is an Obie-Award Winning play which debued in Santa Barbara, is written by Annie Baker and produced by DramaDogs, a Theatre Company. The play is about what goes on in an acting class, where real people explore their lives and creativity, as they gather weekly for an acting class taught at a local community center.
Set in the small fictitious town of Shirley, Vermont Circle Mirror Transformation is part of a trilogy of plays Baker penned about the quirky residents. An absorbing, unblinking and sharply funny play which traces the lives of a handful of small-townVermont residents who gather each week for an acting class taught at the local community center. The theatre "games" are funny, imaginative and sometimes absurd, but the real drama lies beneath the games–where secrets come to light in unexpected ways. By the play's end we seem to see to the very bottom of these souls, and feel how the acting class has shaped their lives in substantial ways.
"Circle Mirror Transformation" is directed by Ken Gilbert with set & lighting design by Theodore Michael Dolas. DramaDogs cast features: Joe Andrieu, E. Bonnie Lewis, Maria Oliveria, Michelle A. Osborne and Craig Scott.
Circle Mirror Transformation plays Thursdays through Saturdays at 8 p.m., with matinees on Saturday & Sunday, March 23 & 24 @ 2 p.m. General admission tickets are $20; $15 for Students & Seniors.
Special low priced preview, Thursday, March 21 all tickets are $10. Additionally there will be two "pay what you can" performances Saturday, March 23 @ 2p.m. and Friday, March 28 @ 8 p.m. These special tickets will only be sold at the door or on the phone (no online sales) – suggested minimum $5. Center Stage Theater is located at 751 Paseo Nuevo Mall, Santa Barbara, CA 93101.
Box Office hours are Wednesday through Friday from 12 noon to 5 p.m. and one-hour prior to all shows.
Phone (805)963-0408. Online: http://centerstagetheater.tix.com/Event.asp?Event=545415.
Thespian Thoughts is a show on Actors Entertainment, a channel on the Actors Podcast Network, a Pepper Jay Production.
</p< <>