Thespian Thoughts – String of Pearls are like a kiss on the neck
String of Pearls are like a kiss on the neck.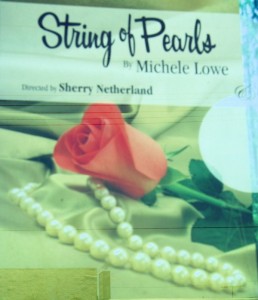 Hi, I'm Erica Mer from Actors Entertainment. Welcome to Thespian Thoughts. It's my pleasure to share with you my thoughts on a terrific play, "String of Pearls," currently at The Lonny Chapman Theater, in North Hollywood California.
[flv]/wp-content/videos/13_AE_TT_String_of_Pearls.flv[/flv]
Michele Lowe's "String of Pearls" incorporates tragedy, humor, drama, and wit, all geared towards a mature audience. Lowe's play received the Outer Critics Circle nomination for outstanding off-Broadway play. Within this production, director Sherry Netherland brings together a cast who play multiple roles, with each character holding their own specific contribution to the journey of the pearl necklace, as it makes its way throughout various owners. Lowe says, "By focusing on the language and not the size, shape, color, or age of the actresses, we are free to see ourselves and all the women we know." As the audience, we were allowed to put aside most stereotypical traits and focus only on a group of characters that unfold a story.
"The fifth performer in 'String of Pearls'—the pearls themselves," Lowe wrote. "They are the best friend." Spanning 35 years, the pearls travel from different generations, states, countries, and homes, while it leaves notable imprints behind. Four women play 27 characters, all affected by the strand of pearls. With every character introduced, a new story unfolds.
Michele Bernath, Katelyn Ann Clark, Sean Kathryn O'Connor and Lareen Faye graced the stage and brought passion and respect with every role shown. Some scenes included sexual subjects and others involved death and desperation. The roles were nothing of an easy sort, and every actress did very well. After the actresses end every scene, they allow the audience to digest what just took place. This increased a certain anticipation for where the next adventure of the pearls would lead.
This 90-minute play has a definite appeal to an audience who appreciate great theater, comfortable seats, strong writing with an interesting story, and a competent ensemble.
The Lonny Chapman Theater housed a very enjoyable venue during my experience of the production, "String of Pearls." The 90 theater seats are more than comfortable; they are a delight and provide a very intimate feeling. For individuals who suffer from back pain or for those people whose behinds fall asleep from uncomfortable seats, they will not endure any problems after coming to this theater. The ambiance cushions the stage production of "String of Pearls." Its premise left me to wonder about the stories behind my own jewelry. Bottom line, no pain will come from The Lonny Chapman Theater or "String of Pearls."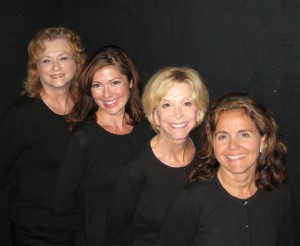 theGROUP rep
presents
STRINGS OF PEARLS
By Michele Lowe
Running until September 5, 2010
Saturday evenings @ 8pm & Sunday Matinees at 2pm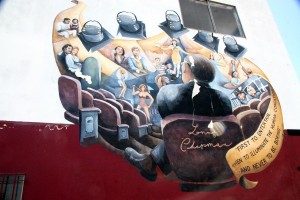 Lonny Chapman Theater
10900 Burbank Boulevard
North Hollywood, CA 91601
818.700.4878
www.theGROUPrep.com
Free Lot Parking for Earlybirds; Free Street parking available on Burbank Blvd.
and on Cleon (just 1/4 block SE of the theatre).
Nora Feldman / pr
818.760.1240
norafeldman@prodigy.net
Thespian Thoughts is on Actors Entertainment, a site on the Actors Podcast Network,
a Pepper Jay Production.