Thespian Thoughts host Kristina Nikols reviews Buddha—A Fantastic Journey
BUDDAH – A FANTASTIC JOURNEY
Review by: Kristina Nikols
Captivating, educational, and inspirational–Evan Brenner's one-man show "Buddha — A Fantastic Journey," is a must see.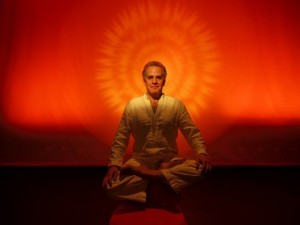 Mobile version
[flv]/wp-content/videos/41_Thespian_Thoughts_Buddah.flv[/flv]
Currently playing at the Bootleg Theater in Los Angeles, California, the one-man show "Buddha — A Fantastic Journey," is a must see. Writer/Performer Evan Brenner does a marvelous job taking the audience through pivotal moments of Guatama Buddha's life. Brenner chooses essential selections taken directly from the sutras (ancient texts) to create his one-man show in first-person.
For four hundred years, the Buddha's teachings were passed down orally from one generation to the next until finally recorded on paper. Evan Brenner brings this oral tradition back as we witness the Buddha's growth from birth to death, from Prince Siddhartha to Guru–all the while focusing on the Buddha as a man and his relatable human struggle of making choices and overcoming obstacles.

Brenner spent the past four years performing and work-shopping the show; for this West Coast premiere at the Bootleg Theater, Oscar and Tony-nominated actor, John C. Reilly comes on as Director. Reilly's excellent contributions include live music, a set that utilizes a large scrim for projections, and additional character work for Brenner.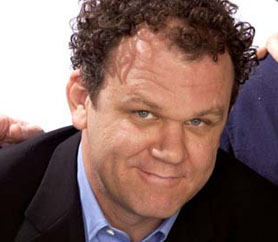 The original music, composed and performed by Jaeger Smith on a bansuri (bamboo flute) and Sheela Bringi on the tabla (Indian drum), enriches the environment and imbues the space with a sense of India. Multiple award winner Francois-Pierre Couture's lighting and set design nicely establish various settings and moods. All elements flow together to enhance Evan's story telling. Brenner engages the audience effortlessly with simple delivery, a soothing voice, and seamless physical and vocal transformations for each character.
In general, a one-person show presents many challenges—for Brenner to play Buddha and to encompass Buddha's life and philosophy in just seventy minutes is quite an achievement. Brenner successfully shares this inspirational story in an accessible and entertaining manner. I loved it and would watch it again—it was a beautiful experience that left me with a sense of peace.
"Buddha—A Fantastic Journey" plays until April 1st, 2012, at the Bootleg Theater in Los Angeles.
BUDDHA—A FANTASTIC JOURNEY
Written & Performed by Evan Brenner
Directed by John C. Reilly
Original Live Score/Music – Sheela Bringi & Jaeger Smith
Lighting and Set Design – Francois-Pierre Couture
Costume – Megg Sicotte-Kelly
Stage Manager – Meghan Hong
Assistant Stage Manager – Jonny Rodgers
Technical Director – Jon Stoner
Producers – Jessica Hanna & Alicia Adams
Publicity – Lucy Pollak
Executive Producers – Fonda St. Paul, David Fuhrer & Dan Brenner
Program/Flier Art – Alex Grey & Alexandra Maxwell
Lighting Crew – Paige Luke, Lunchbox, Meghan Hong & Jon Stoner
WHEN:
February 10 – April 1
Thursdays @ 7:30 pm: March 8, 15
Fridays @ 7:30 pm: Feb. 10, 17, 24; March 2, 9, 16, 30 (dark March 23)
Saturdays @ 3:00 pm: Feb. 25; March 3, 31
Saturdays @ 7:30 pm: Feb. 11, 18, 25; March 3, 10, 17, 31 (dark March 24)
Sundays @ 3pm: March 4, 11, 18; April 1
WHERE:
BOOTLEG THEATER
2220 Beverly Blvd.
Los Angeles, CA. 90057


HOW:
800-838-3006
www.thebuddhaplay.com


TICKETS:
$30
PARKING:
Free street parking or $3 parking at the church lot across the street.
Thespian Thoughts is a theatre review show on Actors Entertainment, a channel of the Actors Podcast Network, a Pepper Jay Production.