The Stevie D Show with the Schmoes Know: Comics Kristian Harloff and Mark Ellis
Kristian Harloff and Mark Ellis are the first youtube movie reviewers certified by Rotten Tomatoes. Just two regular guys giving regular reviews for regular people like you!
Why are snooty film critics telling regular Joe Schmoes what to see? We are the people movies are made for, and Schmoes Knows will tell you if a film is worth your hard earned cash. Because times are tough and no one should be spending $10 on movies like "Year One".
And don't worry, they never spoil the plots in case you want to see it. And if you have already seen it and have an opinion, share it with a comment, so other viewers know what people thought.
And remember – good friends don't let friends waste money.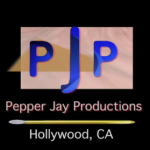 ActorsE Chat is a Live Chat Show on Actors Entertainment, a channel on the Actors Podcast Network, a Pepper Jay Production.