The Stevie D. Show with Singer Songwriters Warren Michael and Billy Keane
---
Warren Michael
Warren Michael, born (Warren Michael Moodie), singer, songwriter, and composer is more than an aspiring musical talent. He is a musical storyteller who articulates his personal experiences and ideas masterfully in his music. He has the rare ability to write and compose music that is diverse in genre and therefore appealing to a diverse and ageless audience. Warren Michael is currently working on completing his first solo album project called Dream.
He recently recorded and released a legal cover version of the song, All of Me by John Legend. Warren Michael is featured on this song as Michael Moo along with his daughter Kaneen, which was recorded and released by his brother Andrew Robinson of Switzerland on his label Swiss Jam Records.
Warren Michael was born April 4, 1974 in St. Catherine Jamaica, West Indies. He is the third to last born of eight siblings. His mother, Hazel Redwood, is a gifted gospel song writer and singer with an angelic voice. She was and still is very active in her church ministry and she loves to minister with song. As a child, Warren Michael was always close to music. He looked up to his older brother who was a musician as well and he started singing in their family church choir at the young age of four years old.
In 1987, Warren Michael performed with Genesis Gospel Band at a gospel festival and won first place in the gospel competition. Warren's talent was raw and natural, and he went on to represent his church and schools in many singing competitions.
At age 19, Warren Michael began working as a barber in the daytime, and a resident singer at the Club Caribbean Hotel with a band called Legal at night. He later recorded two Singles called Let's Talk It Over and I Was Lost featuring Gabby Don on the Roof Label for Producer Cortney Cole.
Warren Michael left Jamaica at the age of 26 to pursue his music career in Los Angeles. He soon found that his dream would have to be delayed with the starting of a family and his new financial obligations. He laid his talents to rest until this past April when his brother Andrew Robinson came to visit from Switzerland, and he gave Warren Michael a new microphone and a mini synthesizer for a birthday gift.
A few days later, Andrew, Warren Michael, and Warren's daughter Kaneen recorded the cover version of All of Me by John Legend. Warren was inspired to once again pursue his dream of making his own music and since that time, he has set up a small home studio and written and composed eleven hit songs for his album project.
Warren is finally in a place in his life where he is able to fully engage himself in his music and his creativity is flowing full force. He is ready to work at and live his dream.
---
Billy Keane / Burnin' Music
Billy Keane is a Los Angeles-based singer/songwriter, with a band called Burnin'. (Not to be confused with another singer/songwriter named Billy Keane, who is based somewhere on the East Coast.)
Burnin was formed in the summer of 2011 and features Billy Keane on lead vocals and Mark Torosian on guitar. Comprised of veteran musicians from Los Angeles, Las Vegas and the Nashville music scene, this five piece rock band plays Rock-n- Roll their way! Influenced by classic rock bands of the 60's, 70's and 80's with a taste of Blues and a Dash of country, Burnin is nothing but good time Rock –n- Roll!
Billy's uncle was the late Walter Keane, the painter who became famouse for the "Big Eyes" paintings of children with giant eyes, in the 1950s and 60s. His ex-wife, Margaret Keane, later claimed that she was really the person who painted the pictures, and that Walter merely claimed credit for them. The story was told in the movie "Big Eyes," which was directed by Tim Burton and released in 2014. Billy owns some "Big Eyes" paintings, which his mother left to him. He still believes that his Uncle Walter was the true painter. The Los Angeles Times interviewed Billy for a story about the controversy, as did "Entertainment Tonight."
---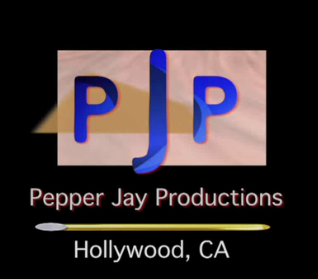 The Stevie D. Show is a Live Chat Show on Actors Entertainment, a channel on the Actors Podcast Network, a Pepper Jay Production.