The Stevie D. Show with Designer and Biz Guy Brad Fanshaw
Industrial designer, automotive fabricator, innovator, trend setter, timepiece, luxury products expert, creator, actor, writer, producer and entrepreneur describes just part of Brad Fanshaw.
An award-winning designer of cars and fine timepieces, he holds multiple world-wide patents and is an innovator who is credited with developing today's world of hot rodding and action sports.
At an early age, Brad was interested in how things worked and how commerce was generated. It was his imquisitive nature and his ability to spot trends that have allowed him to realize incredible success. Pursuing his passions have kept him on the forefront of many innovative industries.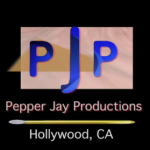 The Stevie D. Show is a Live Chat Show on Actors Entertainment, a channel on the Actors Podcast Network, a Pepper Jay Production.