The Stevie D. Show with Comic Jen Kober
Jen Kober is originally from Lake Charles, LA, and has recently bounded onto the national stage bringing crowds to their feet with her original blend of stand-up, story telling, and improvised rock-n-roll comedy. Her hard-hitting hour is phenomenally funny as Kober commands the stage and dares you not to laugh.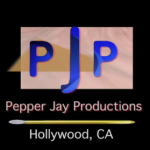 The Stevie D. Show is a Live Chat Show on Actors Entertainment, a channel on the Actors Podcast Network, a Pepper Jay Production.