The Stevie D. Show with Comedian Earl Skakel
Earl Skakel is a comedian and actor based in Los Angeles. He is also the creator of the podcast Inappropriate Earlwhere he interviews comics,musicians and any/all things of his favorite decade the 80's!!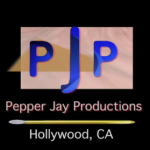 The Stevie D. Show is a Live Chat Show on Actors Entertainment, a channel on the Actors Podcast Network, a Pepper Jay Production.