The Stevie D. Show with comedian Amy Anderson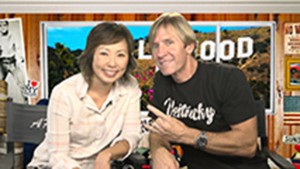 Amy is a true one-of-a-kind on the comedy scene and her act will remind you to never judge a book by its cover.
Long before Amy graced the stage of a comedy club she was performing as a musician. A singer and pianist since the age of two and also an accomplished guitarist, Amy earned her B.A. in classical music from the prestigious Westminster Choir College in Princeton, New Jersey.Ultimately, Amy decided music was not her calling and hearkened back to the advice of her first grade teacher, Ms. Nickel: "Amy, you should become a comedian… now go to the principal's office." After a lengthy stint in the principal's office, and a couple years working as a temp, a waitress, a dog walker, a luggage salesperson, a boarding school dorm mother, a boy choir manager and a behavior modification specialist for autistic adults, she decided to check out the Twin Cities comedy scene. She spent six years working in Minneapolis/St Paul as a comedian, a theatre and commercial actor, sketch writer and improv teacher and performer before heading to Los Angeles.
Amy has established herself as one of the hottest female comedians in the country and also created and hosted the first Asian American, stand up showcase, Chop-SHTICK, at the legendary Friars of Beverly Hills and the Hollywood Improv. Amy's many television credits include Comedy Central, Showtime, GSN, Sitv, Mun2, AZN, VH1, QTN, TV Guide Network Nick Jr, The Tom Joyner Show, HBO's The Newsroom, ABC's Modern Family and Fox's Raising Hope. Amy is currently focusing her career on acting and sketch writing and working on several unfinished projects while still performing stand up comedy, doing laundry, picking up dog poop and driving her 6 yr old to work.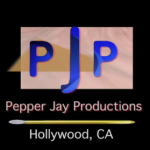 The Stevie D. Show is a Live Chat Show on Actors Entertainment, a channel on the Actors Podcast Network, a Pepper Jay Production.