The Mooney Twins and Host Brenda Epperson on Motivational Chat
The Mooney Twins, Dwayne and Daryl Mooney, maintain a place in the hearts of Americans nation wide for their contributions to the entertainment industry; their great strides in the human potential/self development movement; and also in connection with their father, the legendary, Paul Mooney. Currently, the Mooney Twins perform cross country teaching kids the importance of financial security through comedic motivational events.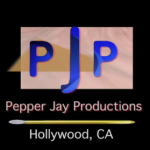 Motivational Chat is a Live Chat Show on Actors Entertainment, a channel on the Actors Podcast Network, a Pepper Jay Production.