The EZ Show with MMPA President Jarvee Hutcherson and the EZ Way Angels
The EZ Show with MMPA President Jarvee Hutcherson, teen actor Kendal Murray, and the EZ Way Angels Sonia Harley and Stephanie Panisello.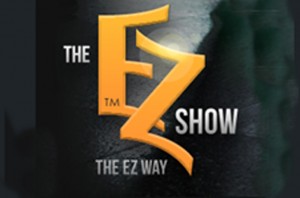 Jarvee Hutcherson is the National President of The American Society of Young Musicians (ASYM) which is a non-profit 501c3 national organization comprised of musicians, music students, songwriters, studio technicians, and individuals in the music community who share a commitment to the development and support both educationally and musically of young musicians. 

American Society of Young Musicians provide support for ASYM's programs which include a shared housing referral program, low cost and no-cost dental assistance, legal and contractual consultation, artists workshops and music scholarships. Scholarship recipients are additionally matched with mentors in the music community who provide career assistance to young artists in their musical and career development. With these various support mechanisms in place, detriments such socioeconomic limitations will not be allowed to deter young artists from their dreams.
He is also the President of the The Multicultural Motion Picture Association (MMPA). The MMPA is a non-profit organization comprised of individuals within the entertainment community who share a common commitment to recognizing the achievements of diverse artistic film achievement and television programming in the entertainment industry. Membership includes a multitude of benefits and opportunities to make creative contributions to the motion Picture and film community. Among the membership benefits include:

*Eligibility to vote considerations for Diversity Awards.

*Official MMPA Membership Card for free admission to industry screenings and events.

*Discount on tickets for MMPA events and Annual Diversity Awards Show.

*Opportunity to participate in symposiums and panel discussions.

*Bi-annual newsletter of updates, calendar of events and members profiles.

*Opportunity to share ideas and information with other members at meetings and organization sponsored events.

The concept of the "Diversity Awards" was founded upon the ideal that a wide spectrum of cultures should be honored for the role they have played and continue to play in the film and television industry. 

The MMPA bases its belief upon the fact that while other awards shows celebrating bodies of work in television and film have for years given well-deserved accolades to many talented artists both behind and in front of the camera, there are still many other creative voices and portrayals bringing much needed perspectives to film and television. The MMPA makes it a point to seek out these works and acknowledge those who continue to do a great service to our industry and national culture by making these stories available to a mass audience. 

We are proud to salute these contributions, and we are equally proud to be able to bring people together in the entertainment community while celebrating everyone's positive contributions and diversity!
Enjoy our EZ Way Angels: Sonia Harley and Stephanie Panisello.
The EZ Show is co-produced by Pepper Jay Productions LLC and Eric Zuley.

The EZ Show is a Live Chat Show on Actors Entertainment, a channel on the Actors Podcast Network, a Pepper Jay Production.