The EZ Show with Filmmaker Jason DeParis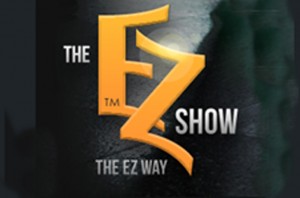 Jason Deparis is an award winning producer / director / writer / vfx artist who has created and developed content for the History Channel, Discovery, SyFy, TNT, ABC, STARZ, Warner and Sony to name a few.
His work spans the wide range of genres from reality, documentary, comedy, drama, action, fantasy to science fiction.
Truly a jack of all trades, Deparis' talents are not limited to producing. He also has extensive visual effects experience on big budget projects such as Harry Potter and the Deathly Hallows (1 & 2) and The Smurfs.
He is also the C.E.O of Infiniverse Pictures, a motion picture / visual fx company based in Los Angeles.
Jason DeParis's Shadow Wars Website
The WTV Network / Eric "EZ" Zuley

ActorsE Chat is a Live Chat Show on Actors Entertainment, a channel on the Actors Podcast Network, a Pepper Jay Production.