The EZ Show with Actor Cisco Reyes and The EZ Way Angels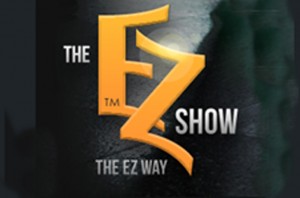 Cisco Reyes was born in Westchester, New York to a Puerto Rican Father, and a mother from Trinidad and Tobago. He is the last of seven kids. The Cisco kid has always been a creative force to be reckoned with ever since a youth. After receiving his diploma from John Jay, Cisco went on to study Directing and Writing in Film and Television at H.B.C.U. Morgan State University in Baltimore, Maryland. Throughout his Film studies he started pursuing acting and after he received his degree he moved to Los Angeles and continued his acting studies at the world reknown Beverly Hills Playhouse. Since his time in Los Angeles, Cisco has starred in numerous television series such as ER, Leverage, CSI NY and Everybody Hates Chris to just name a few. Cisco has also managed to develop a successful acting career in film as well. He is well known for his role as "Jesus" in Summit Ent's Next Day Air. He played Alex in Don B Welch's 24 Hour Love and he stars opposite Tom Sizemore in the up and coming film Five Thirteen that
was recently in the 2013 66th Annual Cannes Film Festival. Keep an eye out for this diverse actor because he is on the rise!
The WTV Network / Eric "EZ" Zuley

ActorsE Chat is a Live Chat Show on Actors Entertainment, a channel on the Actors Podcast Network, a Pepper Jay Production.