Surfas John Pitblado with Peggy Sweeney-McDonald on Savoring The Sweetness
Our guest, John Pitlado, is the Director and Event Manager for Surfas Culinary District.
Surfas Restaurant Supply and Gourmet Food and Culinary District have joined forces to create a dynamic new online presence, Surfas Culinary District. This exciting new web location promises select Surfas products and hundreds of your favorite items from CulinaryDistrict.com
Family owned and operated since 1937, Surfas has served architects, chefs, food and beverage professionals, small restaurateurs and large chain restaurant operators fulfilling their food service needs for over 75 years.
With a reputation for unsurpassed excellence, Surfas is the premier source for quality in commercial kitchen design and installation. Generations of satisfied customers have relied on their standards of function and beauty in commercial food preparation.
Their Culver City warehouse sales/showroom, is a landmark in the Los Angeles culinary world and stocked with thousands of items for serious food enthusiasts and professional chefs. Considered to be the ultimate source for fine imported and domestic food products, ingredients and culinary items, Surfas is "Paradise Found" for serious food enthusiasts and professional chefs.
The Test Kitchen is available for filming and has appeared in TV programming, commercials and webisodes
John Pitblado and Peggy Sweeney-McDonald also chatted about Border Grill Chef's Mary Sue Milliken and Susan Feniger. Delicious Valrhona Chocolate. Also peggy's book Meanwhile Back at Cafe Du Monde.
Peggy Sweeney-McDonald's Website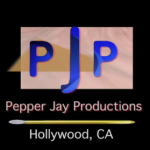 Savoring the Sweetness is a Live Chat Show on Actors Entertainment, a channel on the Actors Podcast Network, a Pepper Jay Production.