Spring Awakening Director Giovanni Ortega and Actor David Leathers with host Kristina Nikols on ActorsE Chat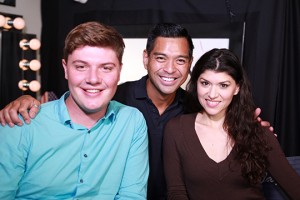 GIOVANNI ORTEGA (Director/Choreographer) has directed the Medieval Mystery Play Cycle (Pomona College); East West Players New Works Festival: I Heart LA, Head Aches, Max and the Revolution, Apple Falls from Tree, Guava Season, No Strings Quintet, Laid Off, The Charlatan and Jack in Common; Flow (Getty Museum); Lost in the Margins, Lazy John, Kwentong Pinoy (Pacific Asia Museum); Freedom (Kularts SF); People Like Me (Occidental College); Vida y Muerto (Fowler Museum) and People Power (Southern Utah University).
As an actor he has performed in Romance of Magno Rubio (Inside the Ford), which received an LA Weekly award nomination; Dogeaters, (Center Theatre Group); Imelda as President Marcos, Orestes 2.0 (East West Players); Romeo and Juliet (Will and CO); and Conjunto (Playwright's Arena). He also has performed for numerous theatre companies, including The Actor's Gang, Boston Court, Latino Theater Company, The Colony, KulArts. His film credits include Clint Eastwood's Letters from Iwo Jima and Ray of Sunshine (Newport Beach Film Festival), Twixter, Coffee Date, CSI and the critically acclaimed NBC series Heroes.
Ortega wrote ALLOS, the story of Carlos Bulosan, commissioned by East West Players Theater (Southern California tour, 2011), which later included an excerpt of the play in Our American Voice. ALLOS was produced in Chicago the following year by the CIRCA Pintig Theater Company and again as part of the theatre company's Migrant Stories in March, 2014. The play recently was filmed and produced by KSCI-LA18.
Ortega choreographed Cinnamon Girl, Blood Wedding, Girl Most Likely To, Smoke and Mirrors, Romeo and Juliet 3, Tea, with Music. As a dancer he has performed with Do Brasil, Kayamanan ng Lahi, Silayan and Akimbo Dance Project. Ortega also has performed and spoken at over 300 organization/universities and prisons in North America in one-person shows including Playfair, a program that incorporates motivational speaking, diversity, engagement and improvisation. In 2013, he took the literary artist category for FPAC Pahayag Project for the most sought-after author with his first book, Leaves from the Silverlake Barrio, published by The Undeniables. Ortega, who also was artistic director of MEZÇLÃO Artistas for 10 years, will lead a Performance and Directing Workshop in December for Upstage Bern Theater Company in Switzerland, 60 miles from where Wedekind grew up.
DAVID LEATHERS is an performer with eight years of acting and musical theater experience. Currently, he is playing Melchior in Pomona College's production of *Spring Awakening*. Prior productions include:*The 25th Annual Putnam County Spelling Bee* (Pomona College), *Les Miserables, Into the Woods, Grease *and *Guys & Dolls *(Shorecrest High School). David also originated the lead role in Jon Jory's *Prom Game*. In addition to musical theater, David is a president and tenor in Mood Swing A Cappella which recently performed at the South California A Cappella Musical Festival in Claremont, CA. In addition, David recently played a supporting role in *Thank You For Bombing, *a feature film shot in Amman, Jordan.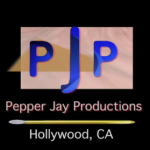 ActorsE Chat is a Live Chat Show on Actors Entertainment, a channel on the Actors Podcast Network, and ActorsE Chat is co-produced by Pepper Jay Productions LLC and Live Video Inc, with PR-Marketing-Sales by Live Video Inc.