Singer Songwriter Jon B. guests on The Stevie D. Show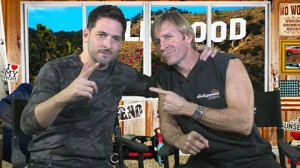 Jon B is a consummate artist, an accomplished musician and noted songwriter and producer with several gold and platinum records under his belt. His is a richly textured body of music, a testament to one man's love for all things soul.
Jon's long-awaited new album Entitled "Comfortable Swagg," features Jon's signature style known to his fans around the world with the first single "Only One" . This album features DJ Quik on the sophisticated funky sounding track "Fill Your CUP". Its definitely a return to old familiar sounds as well as discovery of new ones…
His beginning were seasoned with early influences of Duran Duran, Inxs, Marvin Gaye, Michael Jackson, Babyface, Prince and Sade, he spent his senior yr of high school writing, producing and recording 40 incredible songs and began making his rounds to all major record labels. Within a few months, he'd met Kenny "Babyface" Edmonds and his wife, Tracy Edmonds, who were interested in signing Jon to their label imprint, Edmonds Record Group (formerly Yab Yum).
The relationship between Jon and Edmonds Record Group immediately bore fruit. His debut album "Bonafide" went platinum and he was nominated for a Grammy for Best Pop Collaboration with Vocals for the single, "Someone to Love." His sophomore effort "Cool Relax" also went platinum and earned him multiple Billboard Music Award nominations including Top R&B Artist, Top Hot R&B Single for "They Don't Know/Are U Still Down," Top Hot R&B Singles Artist and a Soul Train Music Award nomination for Best Male Single. "Are U Still Down" featuring the legendary Tupac Shakur collaborating with Jon in the studio, before his death in Sept of 1996. Jon also solidified his production sound with a collaboration with Jay Z and Coko (from SWV) featured on the "Hav Plenty sound track"
Continuing to produce his third album "Pleasures U like" featuring some of R&B and Hip Hop's heavy weights, Faith Evan's, Nas, Az, and Cuban Link, as well as the successful single "Don't Talk" produced and written by Jon. His appreciation for the music and the culture aloud him to have innovative idea's and express his influence in many genre's of musical styles, R&B, Hip Hop, Rock, Reggae/Dance Hall, and Jazz… following the versatile styling's of his previous album's. " I am not an artist who can be pinned down to one sound or style". "You can't put me in a box that I can't break myself out of, by just making the style of track that I'm vibing to and writing a great song to it, no limitations…"
Jon later went on to write and produce records for Luther Vandross ( "Grown Thangs"), Toni Braxton ( "In the late of night" ), also songs for Gina Thompson, Color Me Badd, Az Yet, as well as remixing Michael Jackson's "You Are Not Alone".
"Stronger Everyday" Jon's forth release was another gem of an album full of amazing track's and collaboration's with Hip Hop legend's like Scarface , Old Dirty Bastard, and Bennie Man. Jon scored a top ten video on the U.K. MTV/ TRL Top Ten with the song "Everytime (remix featuring Beenie Man) Jon co produced with Just Blaze. In 2008 he released "Helpless Romantic" Keeping the tradition alive of the classic R&B sound that captivates. This album was more self contained with few collaborations but atmospheric, romantic songwriting. Helpless Romantic was Jon getting back to the basic's of writing, producing, and singing with the single "Oo so sexy" featuring Paul Wall reaching #11 on the R&R charts .
Now settled with his family, and own label "Vibezelect Inc."Jon B has finely obtained the creative freedom that he always wanted… Now in the pilots seat in every aspect of his career, the hunger to deliver a fresh sounding thorough album is without question his main focus.This album sounds innovative in the way that Jon presses the creative envelope with track's like "GOIN DOWN" produced and co-written by ADONIS (best known for his hit's with Usher). This album has true diversity with dance tracks for the club and easy chill tracks for the bedroom. He is so excited to be back! Not only to come back to the people who wondered, where has he been? But to satisfy that inner calling, to express whats going on in his life. Who is Jon B today? This album is a great way to get to know where this creative gentlemen is at mentally, romantically, and musically…
"Comfortable Swagg" the newest release from Jon B. enjoy…..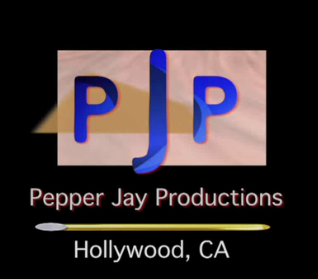 The Stevie D. Show is a Live Chat Show on Actors Entertainment, a channel on the Actors Podcast Network, a Pepper Jay Production.