Singer, Recording Artist Darla Beaux and Comic Host Brett Walkow on ActorsE

Darla Beaux was born to stand center stage. Full of a fiery charisma and charm, not to mention a unique and emotional voice that is far beyond her 15 years of age, she's worked hard to develop a sound that is all her own. Darla caught the performance bug at just ten years old and shortly after was accepted to a Las Vegas-based performing arts school, where she immediately excelled and found her calling in vocal performance; while also mastering acting and dancing. With influences that range from Amy Winehouse and Adele to classic soul artists like Etta James, she's able to fit herself into the modern world of pop music without sacrificing the strength of her voice. It wasn't long before her powerhouse vocals took flight, impressing audiences across the globe, enchanting everyone as she headlined performances at the That So Summer benefit and the KIIS-FM Summer Slam Concert. Each performance leaves critics and fans alike stunned by her natural talent and infectious personality.
Darla Beaux has seen her career skyrocket throughout 2013, the release of her EP "Rebel Soul" captured the attention of music industry heavyweights like Ryan Seacrest, but also music critics across the globe. She was the standout winner of the Unsigned Only Music Competition, taking first place in the highly coveted Teen Category, beating out thousands of hopefuls for the win. She's performed at major Los Angeles venues, including the House of Blues, The Avalon, and The Mint, and has made a highly anticipated return to the studio to begin working on new material. With plenty of time spent tackling new experiences, acquiring new talents and discovering inspiration; Darla's next project will be a departure from her current sound as she collaborates with new songwriters and producers.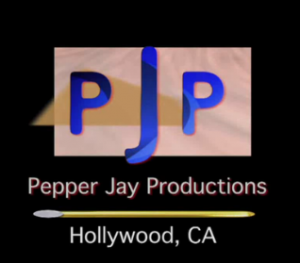 ActorsE Chat is a Live Chat Show on Actors Entertainment, a channel on the Actors Podcast Network, a Pepper Jay Production