Sidebeat Music with Singer Songwriter Guitarist Justin Foutz at Cowboy Palace with Comic Host Brett Walkow
Justin Foutz, 2010 Los Angeles Music Awards "Country Artist Of The Year," share with Brett Walkow what it's been like since his Music Awards win.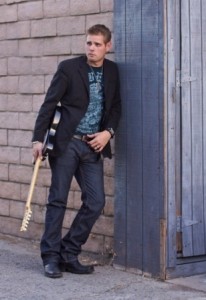 Mobile version
[flv]/wp-content/videos/40_Sidebeat_Justin_Foutz.flv[/flv]
Justin Foutz a 20-something country singer, songwriter and guitar player, performed with his band at the famous Cowboy Palace in Chatsworth California. The Cowboy Palace Saloon" has been around for over 30 years and has always been country and was recently the location for Toby Keith new video there and now Justin Foutz.
Meet Joutin Foutz and his band members Jeff Sorenson (drums), Mike Gunn (bass guitar), Mike Malone (keyboard)
Justin's website: http://www.justinfoutz.com
Justin Foutz' MySpace page: http://www.myspace.com/justinfoutz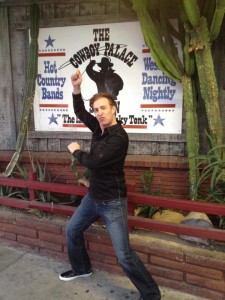 Learn more about Brett Walkow at Clowntown TV and at Actors Reporter
Sidebeat Music is on Actors Entertainment, a site on the Actors Podcast Network, a Pepper Jay Production.