Sidebeat Music with composers Allyson Newman and Matt Novack at Quartertone Musik
Quartertonemusik is an innovative music company in Santa Monica, California, is dedicated to producing highly original, customized soundtracks for film and television. Their extensive background crosses a broad range of musical genres, from orchestral to electronica and sound design.
Mobile Version
[flv]/wp-content/videos/48_Sidebeat_Quarter_Tone_Musik.flv[/flv]
Quartertone Musik current TV shows include Childrens Hospital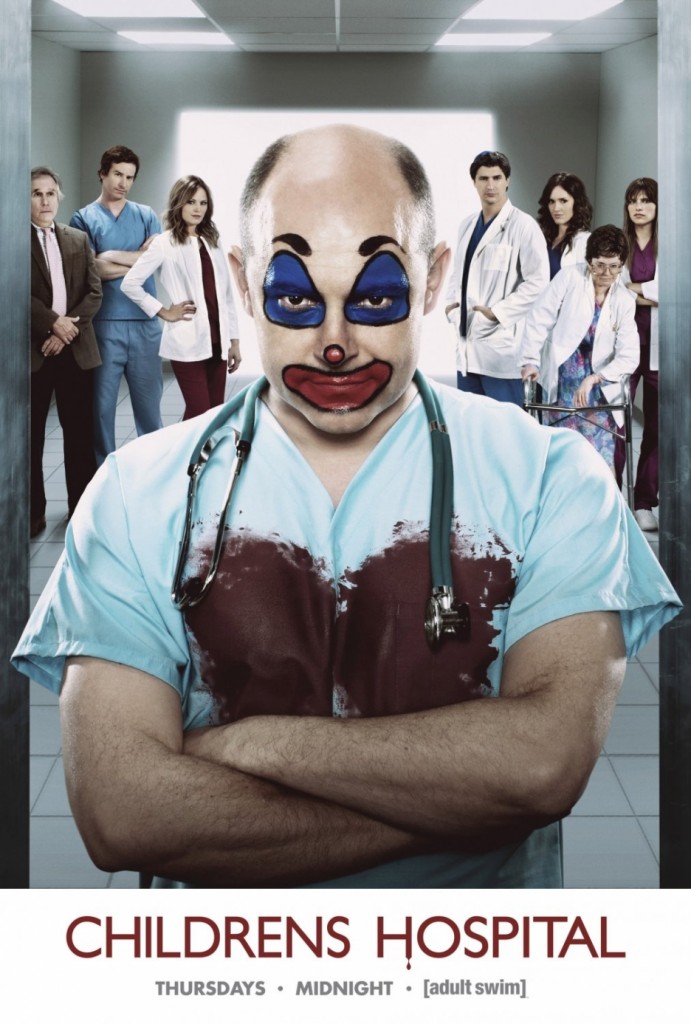 and
Recent Quartertone Musik film projects:
This Thing with Sarah
Mein Schloss – a documentary fairy tale
Rose White the Movie
Allyson Newman:

Allyson Newman is a young and vibrant composer from Sydney, Australia, whose blend of orchestral electronica and memorable themes combine to create a unique modern style. Allyson's approach to each project is both enthusiastic and collaborative, which enables her to bring her own sense of musicality to the director's vision.
Allyson studied at the Sydney Conservatorium of Music. She was introduced to the film world after being approached by Dolby to create music to showcase their technology at the Audio Engineers Society Conferences in Munich and New York. Soon after, Allyson began working on films such as "Cheek to Cheek" (Winner, Palm Springs Int.) and "Watermark" (Cannes Film Festival). In 2004, Allyson moved to L.A. to study at the University of Southern California under the tutorage of renowned Hollywood composers such as Michael Giacchino and Christopher Young. Following USC, she attended the Aspen Music School where she studied with notable film composer, Thomas Newman. Allyson has since been the recipient of several awards for her work in film music.
In 2006, Allyson co-founded music production company, Quartertonemusik, and has also worked alongside leading composers such as Jay Gruska (Supernatural) and Jon Ehrlich (House M.D.). Allyson's most recent film projects include a documentary film by director Amy Adler called "Mein Schloss", and "This Thing With Sarah", a feature film by Michael Doneger. Allyson also works alongside Matt Novack on Cartoon Network's Adult Swim comedy series , "Childrens Hospital" and "NTSF:SD:SUV::".
Matt Novack:

Matt Novack is a composer, orchestrator, and music editor who was been working in film and television since 2004, and has had success scoring various genres of independent films, television series, movie trailers, and commercials.
Matt started working as a staff composer for the Selectracks Music Library. While there he worked on a variety of projects, such as custom trailer scores ("We Are Marshall," "Charlotte's Web," "Monster House"), advertising campaigns (Veramyst, Cox/Motorola), Documentaries ("Paddy Whacked"), and television series such as TNT's original series "Wanted." Matt quickly gained a reputation as Selectracks' jack-of-all-trades, easily being able to do whatever was needed for any project.
In 2008, Matt left Selectracks to pursue other work. This included working for Craig Wedren (Shudder to Think, "School of Rock") on the comedy feature film "Role Models" as well as HBO's "Hung" and Showtime's "United States of Tara."
Also in 2008, Matt scored the Webby award-winning series "Childrens Hospital" produced by Warner Bros. Studio 2.0. The popular series, starring Rob Corddry, Lake Bell, Rob Huebel and Ken Marino, was adapted for television and picked up by Cartoon Network's Adult Swim and will be airing its fourth season in August 2012.
Currently, Matt is scoring the Adult Swim show, "NTSF:SD:SUV::"
Matt holds music composition degrees from Northern Illinois University and the University of Southern California. He is also a native of Chicago, and a life-long Chicago sports fan.
For more information on Quartertone Musik and Allyson Newman and Matt Novack, please visit Quartertone Musik
Sidebeat Music is a show on Actors Entertainment, a channel on the Actors Podcast Network, a Pepper Jay Production.