Sidebeat Music News – Philly becomes 'Hitsville' with arrival of 'Motown the Musical"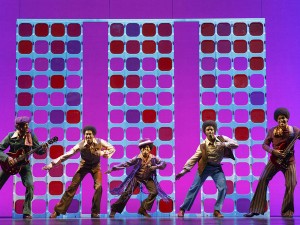 Philly becomes 'Hitsville' with arrival of 'Motown the Musical
SO, THERE you are, putting together what would ultimately become the Tony-glomming smash "Motown the Musical," the national tour of which on Tuesday opens a 13-day run at the Academy of Music. How in the world do you decide which songs from the label's impossibly rich and important catalogue to use, and which don't make the cut?
"I always say, 'Motown the Musical' should be a 10-hour miniseries, but we have to do it in 2 1/2 hours," offered producer Kevin McCollum, the musical-theater powerhouse ("Avenue Q," "Rent," "In the Heights") whom Motown Records founder Berry Gordy recruited to help bring the music mogul's story to the Broadway stage.
"I think what we tried to really concentrate on are the songs that could help with the narrative."
To illustrate, McCollum explained that Gordy used "a reprise of 'My Girl' when he realizes Diana [Ross] is that special person in his life. And 'You're All I Need to Get By' when they sort of make a vow to each other to have a relationship.
More coverage
Flying high with Cirque de la Symphonie
"It was really difficult, because it's such a well to draw from. Editing was a big part of the creative process. I think our first draft had over 90 songs. Now we have about half that."
Not that such decisions were made capriciously.
"Before a song was cut, there was a lot of conversation," he said. "Berry is a great believer that logic wins."
To that point, McCollum cited Motown's legendary "Quality Control" meetings at its Detroit headquarters, the immodestly dubbed "Hitsville U.S.A." They were the regular sessions where staffers would present new songs and argue passionately in favor of their release.
"I think Berry mirrored that in the creative process of the musical," said McCollum. "All of us, myself and [director] Charles Randolph-Wright, embraced it because you had to make the point of why you thought a song should stay or go. It was a true collaboration. He involved all of us in the decision-making. And he was a great motivator to ensure we all made our points clearly."
Not that the 85-year-old Gordy anguished over excising some numbers that helped define his 1960s pop empire: McCollum suggested that he was the toughest arbiter of all: "He'd say, 'We've already done that better 10 pages earlier.' "
It's particularly interesting that "Motown the Musical" examines the relationships – personal and professional – that Gordy and Ross shared. After all, "Miss Ross" is well-known for ferociously protecting her private life.
"Berry," McCollum noted, "was very respectful toward Diana, and she obviously trusted him. She was very supportive very early on, and came to the opening and commented how much she loved the show. In many ways, I think Berry wanted it to be a gift to her. I don't think she had a lot of input; she trusted Berry with respect to the relationship, and I think the show shows that.
"Of course, there was conflict: She wanted certain things and he wanted other things, and that's when people come together and also break apart. Ultimately, there is great love between them, and this show is an example of how they feel about each other."
McCollum's respect and admiration for Gordy extends well beyond the music that came from the Motown organization. He said that the musical emphasizes Gordy's role as a social pioneer, not only by assembling a multi-racial staff at a time when segregation was the de facto law of the land, but by giving women – including his sisters – major roles in the company.
But beyond all this, he added that "Motown the Musical" is, at its core, the tale of two families: Gordy's real family and those who helped him take the record label to the heights of 1960s and early-'70s show business. And that, he suggested, as much as the canon of songs by such famed artists as The Supremes, Smokey Robinson, Stevie Wonder and Marvin Gaye, is the secret behind the show's success.
"We have a show about two families – his personal family and his business family," reasoned McCollum. "And when you do a show about family, it usually works."
Special thank you to Ron Brewington and the Motown Alumni Association for pointing out this Pilly.com article.
Read more at Philly.com

---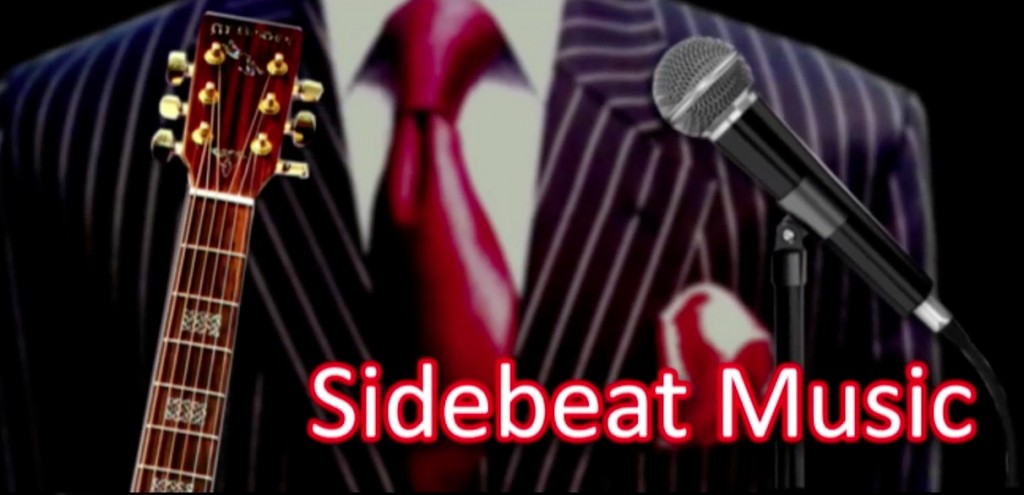 Sidebeat Music is a show on Actors Entertainment, a channel on the Actors Podcast Network, a Pepper Jay Production.