Sidebeat Music News – Lionel Richie " I love what I do …"
Lionel Richie – "I Love What I Do And I Think That Shows"
– from News Letter / the Pride of Northern Ireland
Lionel Richie very nearly gave up singing after leaving The Commodores in the Eighties, but 30 years later, he's playing one of the world's most famous music festivals and going on tour. ANDY WELCH catches up with a legend
Lionel Richie loves being in the UK
Richie, who begins a UK tour in February which arrives in Belfast on March 10, is full of beans at the prospect of heading out on the road.
"It's really fun to go on tour now, because all of my friends show up. They're dotted all over the world. It's exhausting, I'll be doing promo in the day, a show at night and then seeing friends in the evening. I never want to miss anything. It actually motivates me to do another album, and to keep on touring, so I can keep up with the great friends I've made in the last century."
He laughs a hearty laugh, and apologises for joking so much throughout our interview. "I've had three double espressos, so what am I going to do?" he reasons.
He has, however, made a lot of big-name friends. When talking about Brick House, his 1977 hit single with The Commodores, he casually mentions his friend Steve dropped by the studio that night to see what the band were up to.
Steve who?
"Oh sorry, Stevie Wonder," he says. "I forget sometimes. I'll be talking about a conversation I had with Michael years ago, and then I have to say it's Michael Jackson I'm talking about. Or Marvin. The other person will be like 'Marvin who? Marvin Hagler?' and I have to say 'No, Marvin Gaye'.
"But believe it or not Marvin Hagler is a great friend of mine, and a big fan. Every time we play in Italy, he's there."
Richie's enthusiasm for seemingly everything he talks about is infectious. It could just be the caffeine and sleep deprivation, of course, but he seems more engaged in popular culture than many artists of his age and stature.
"It's called being in the business," he responds. "I actually like what I'm doing, and yes, it probably does show.
"You have to be in the business, you have to be eye to eye with everyone else. [Legendary TV and radio personality] Dick Clark said something to me a long time ago when he was 70-something. He looked like a teenager still, just as he had done when I was watching him on American Bandstand in the 1950s. He said 'Always stay eye to eye with who you're dealing with'.
"I'm eye to eye with Justin Bieber and Miley Cyrus, and Kanye and Justin Timberlake. I mean, I know they're not contemporaries of mine as such – I have my group; Sting and Elton John and people my age – but if I'm going to be in this business, I need to know who all those young artists are and what they're up to. That's my job. I have to meet them. I have to know The Weeknd and Bruno Mars or I'm not officially in the business.
"I need to know who the good songwriters are, who the bad ones are, who the competition is, who's making the best records. I have to be able to think like that. It is about competition, even after all these years."
Richie, who has sold more than 100 million records, placing him among the top 50 best-selling artists of all time, is bringing his All Night Long tour to the UK when he arrives next year. It's an unapologetically hit-packed show – "That's the whole point!" he says emphatically.
"You get these artists that don't want to play their biggest hits, or they'll do a reworking of it, but I say, if you're lucky enough to have a song that people request over and over again, play that damned song."
He understands why someone might not want to play a song they've performed a million times before. Among the reasons, he says, might be that the lyrical content is unsuitable for an artist of a certain age to sing.
"Brick House might be the only one I might have a problem with," he says, referring to the line 'The clothes she wears, her sexy ways, make an old man wish for younger days.'
"We were saying it then to spoof old people, but now I am that old man. Every time we play that, the band point to me. 'Are you serious?' I say, but that bassline… How could we not play it?
"So yes, the versions we've been playing are going to be as close to the originals as possible. They're going to get it down the barrel. Three Times A Lady too, Dancing On The Ceiling, you name it, we play it."
Lionel plays the Odyssey Arena on March 10, 2015. Contact Ticketmaster or the Odyssey box office for tickets.
See entire Article here

---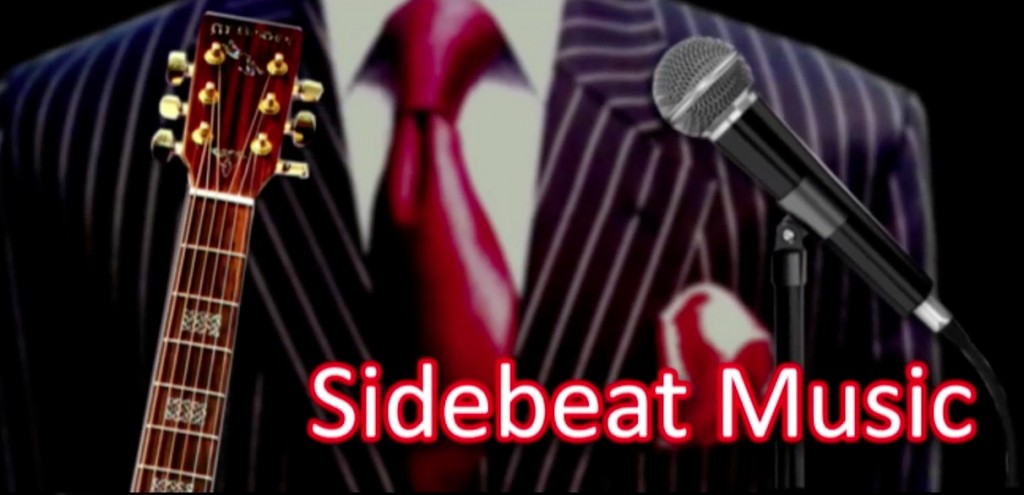 Sidebeat Music is a show on Actors Entertainment, a channel on the Actors Podcast Network, a Pepper Jay Production.