Sidebeat Music – Lucas Ciliberti – Best Debut Artist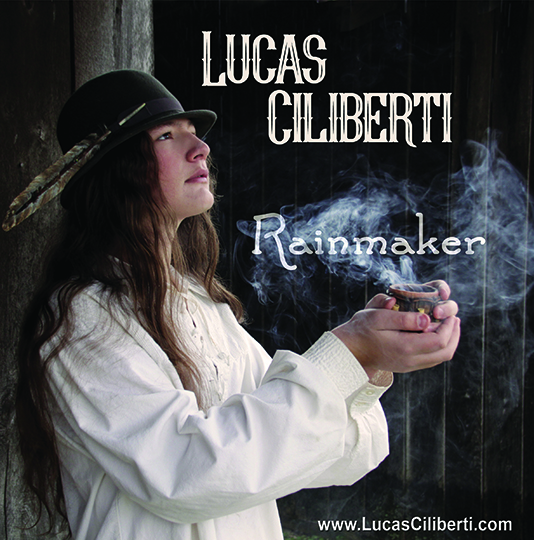 <p< < p=""> </p< <>
<p< < p="">
Lucas Ciliberti was just named "Best Debut Artist" from the Native American Music Awards 2017. Actually, Lucas was selected by the Advisory Council of the Native American Music Awards, (The Native American GRAMMY'S) to be included in the final nominations in 3 categories for: Best New Debut Artist for his "RAINMAKER" Album, Best Video for "SPRINGFIELDS", and Best Country Song for "RAINMAKER". The Native American Music Awards were held at the Seneca Resort and Casino, in Niagara Falls, New York, on October 14, 2017, where Lucas was honored to be the youngest person ever to win "Best Debut Artist"! Enjoy as Pepper Jay interviews teen singer songwriter Lucas Ciliberti for Sidebeat Music on Actors Entertainment.
Mobile Version
<p< < p="">
---
<p< < p="">
Lucas Ciliberti , now 17 years old, is a Singer / Songwriter who sings from his heart. Why? To make people happy! Lucas began singing professionally at 18 months old when he sang "God Bless America" in front of a large audience and he has been singing his way into hearts across America ever since!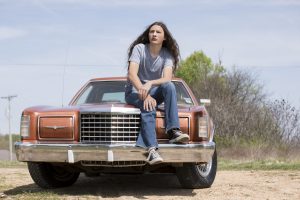 <p< < p="">
The Early Lucas Ciliberti:
Lucas Ciliberti grew up on a 4 generation family farm, West of Enid, Oklahoma, living with his Mother, Grandmother, and 2 older brothers, Nick and Nathan. Nathan has severe brain injury and non-verbal Autism. In addition to singing for all the farm animals, and the neighbors, Lucas performed in many parades, and for events such as: the Harlem Globetrotters, NBA Thunder Basketball, MN Twins Baseball Games, Monster Truck Rallies, Rattlesnake Hunts, Miss OK Pageant, National Day of Prayer, 101 Ranch Rodeo, PBR Bull Riding, Chisholm Trail and Tri-State Parades, and Numerous College Sports Event. His heart was always devoted to helping those in need as Lucas shared his Music and his Joy in Churches, Hospitals, Nursing Homes, Senior Citizen Centers, Special Olympics, Special Needs Facilities, and at Music Camps for Underprivileged Children. His achieved goal: To make every one of his audience smile! <p< < p=""> </p< <>
And When Lucas was 10, His Grandma Sold a Cow:
As a member of the Oklahoma Country Music Singers Association, Lucas was only 10 years old when he was chosen to represent the State of Oklahoma, in the North American Country Music Association International Competition, held in Pigeon Forge, Tennessee! Unfortunately, Lucas didn't have enough money to make the trip so his Grandma sold a cow to help pay for his expenses! Lucas made his Grandma proud, by receiving a standing ovation at the performance for singing "God Bless the USA" Acapella, and Winning Vocalist of the Year, and Entertainer of the Year! <p< < p=""> </p< <>
Soon after, Lucas began sharing his talent all over Nashville. Lucas currently sings up and down Broadway, and Music Row, and in locations such as: The HardRock Café, BB Kings, George Jones Museum, 3rd & Lindsley, Nashville Palace, John A's, Two Old Hippies, The Hermitage, The Bridgestone Arena, The Country Music Hall of Fame, The Midnight Jamboree, The Cowboy Church – held at the Troubadour Theatre, and Center Stage at the Opry Mills Mall – just to name a few! <p< < p=""> </p< <>
Lucas Ciliberti's heart is a heart of giving. Even with a full schedule with school (Lucas is home-schooled, a straight A Student, and will be Graduating with Honors, this May 2018), a part time job (at Best Buy – working in the Computer Department), His Music (Singing and Lucas plays Drums, Guitar, and Native American Flute), Performances (Both Profitable and Charitable) and his Hobbies (Videography, Photography, and Classic Cars, Lucas makes time to help others. Lucas volunteers and sings at many Charity Events, Veteran's Homes, the Boys & Girls Club, and the Nashville City Pet Rescue. Lucas also has had an opportunity to make a difference at School Assemblies – Sharing his message, of how important it is, to stay in school, do your homework, STOP BULLYING, and follow your Dream. Another cause that is very dear to Lucas's heart, is "Give a Little Nashville". Lucas raises money through special performances, to help provide children in need with Christmas presents – and to supply the homeless with warm winter hats, scarves and gloves. When it is time to wrap the presents – Lucas is the first one to arrive, and the last one to leave – But delivering them, is the part he loves the most!!! <p< < p=""> </p< <>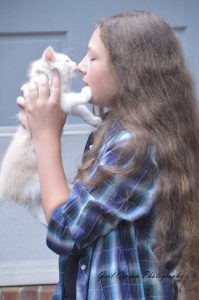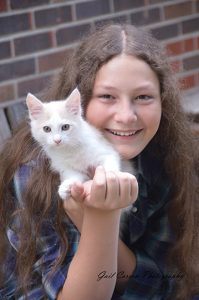 <p< < p="">
In honor of his Native American Heritage, Lucas sings and drums at PowWows across the United States… He was selected to become a member of the Native American Warrior Society – honoring both of his Grandfather's Service to our Country, and his own dedication to Veterans everywhere. In 2016, Lucas was awarded a Native American Eagle Award – for Community Service, and for being a Role Model, for today's youth! And, as mentioned, above, Lucas was selected by the Advisory Council of the Native American Music Awards, (The Native American GRAMMY'S) to be included in the final nominations in 3 categories for: Best New Debut Artist for his "RAINMAKER" Album, Best Video for "SPRINGFIELDS", and Best Country Song for "RAINMAKER". The Native American Music Awards were held at the Seneca Resort and Casino, in Niagara Falls, on October 14, 2017 – and Lucas was honored to be the youngest person ever to win "Best Debut Artist"! <p< < p=""> </p< <>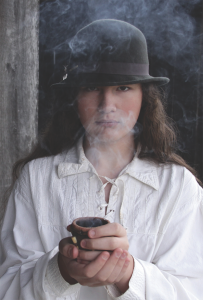 <p< < p="">
Lucas Ciliberti Forms a New Band:
Lucas's newest way to touch people's lives, is through his recently formed "No Boundaries Band". Lucas is booking performances locally, and at venues across the Country. One may enjoy Lucas Ciliberti LIVE Performances, as well as his Professional Official Videos, at Lucas Ciliberti on YouTube. Lucas's New CD's – "RAINMAKER" and "LUCAS CILIBERTI – CHRISTMAS UNPLUGGED" are currently available for purchase, by private request, through his Manager – Bridget Ciliberti – By Facebook Private Message, Text (580)402-3991 or email: bridgetcilibertimanager@gmail.com – and will soon be available through Lucas Ciliberti Music Website. The money Lucas receives for Performing, CD Sales, and Donations, Lucas lovingly shares with his Autistic Brother Nathan, to help pay for his care and expenses. <p< < p=""> </p< <>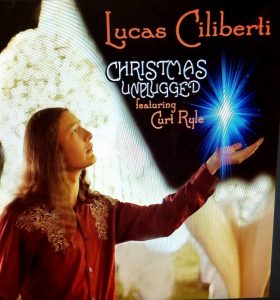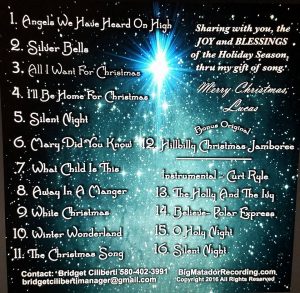 <p< < p="">
---
<p< < p="">
Special Thank You's:
Lucas has many people to thank for his continued success. When he was just 10 years old, Lucas was blessed to record his first original song, "Face of a Friend" (His anti-bullying song) – with Mr. Randy Dorman, at Scenic Ridge Recording Studio in Nashville, TN. Randy has been the Lead Guitarist & Photographer for Kenny Rogers, for over 40 yrs – and he continues to be an active member of TEAM LUCAS today.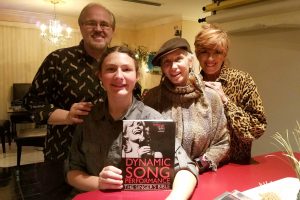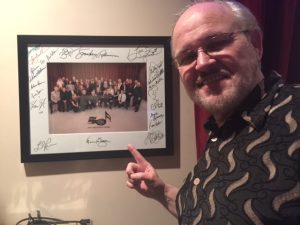 <p< < p="">
Mr. Kenny Lee – of Kenny Lee Productions – For the past 5 years, Kenny Lee has given Lucas the opportunity to Record, Sing, and be a Principle Actor, on the hit Series "Hicksville Junction" (carried on Nashville Country Stars TV, on ROKU). <p< < p=""> </p< <>
Mr. Curt Ryle, Songwriter/Producer, at Big Matador Recording Studio – for helping develop Lucas's talent as a recording artist, and Producing the Award Winning "RAINMAKER" Song & Album. <p< < p=""> </p< <>
Lance Goodman Productions – for his Support & Mentorship, Amazing Video Production, and Shooting and Producing the amazing Award winning "SPRINGFIELDS" video. <p< < p=""> </p< <>
And a BIG Thank You to Mr. Tommy Neal of "STARS TO COME MAGAZINE" – Who was the first to recognize Lucas's talent, at the North American Country Music Singers Association International Competition, and continues to believe in Lucas, and support Lucas's Music Career today… <p< < p=""> </p< <>
---
<p< < p="">
G-d Blessed Lucas Ciliberti with a very special gift – the gift of Song – which Lucas has spent his lifetime Sharing, and bringing Joy, to the lives of countless people, all over the United States. Lucas's dream someday, is to sing on the stage of the Grand Ole Opry, and to tour the World with his No Boundaries Band – "Singing from his Heart – to Make People Happy!" <p< < p=""> </p< <>
---
<p< < p="">
For more information about Lucas Ciliberti Music Website

Lucas Ciliberti Fans on Facebook

@LucasLoves2sing on Twitter

Lucas Ciliberti on YouTube

lucas_singer on Instagram <p< < p=""> </p< <>
For more information about Pepper Jay <p< < p=""> </p< <>
To book Lucas Ciliberti, please contact his Manager – Bridget Ciliberti via email: lucaslovestosing@gmail.com or cell (580) 402-3991 <p< < p=""> </p< <>
---
<p< < p="">
</p< <></p< <></p< <></p< <></p< <></p< <></p< <></p< <></p< <></p< <></p< <></p< <>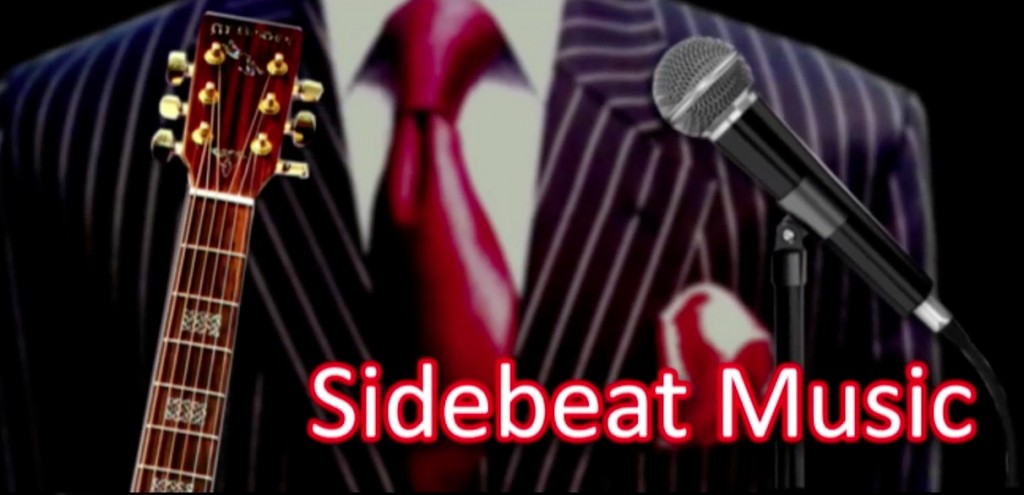 Sidebeat Music is on Actors Entertainment, a site on the Actors Podcast Network, a Pepper Jay Production.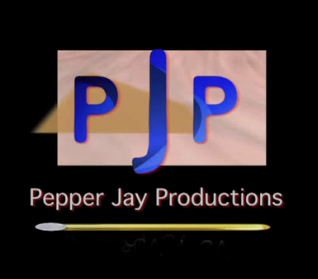 <p< < p=""> </p< <> <p< < p=""></p< <>