Sidebeat Music – Give the Band a Hand – California Jazz Foundation Annual Gala with host Brenda Epperson
Mobile Version
[flv]/wp-content/videos/61_SidebeatMusic_CA_Jazz_Foundation.flv[/flv]
Singer, Actress, and Host Brenda Epperson enjoys the California Jazz Foundation Annual Gala as they celebrate Ruth Price for her commitment to preserving jazz throughout California and the World. Tonight's event: Give the Band a Hand.
Enjoy Brenda as she interviews Edy Bronston (President of the California Jazz Foundation) and some of the Legendary Masters of Brotherly Jazz including Jimmy Heath (Legendary Saxophonist, Composer, Arranger) Albert "Tottie" Heath (American Jazz Hard Bop Drummer), Paul Kreibich (Jazz Drummer), John Clayton (Jazz Double Bassist), Gilbert Castellanos (Professor of Jazz Studies USC, Jazz Trumpet), Billy Childs (Jazz Pianist, Composer), Rickey Woodard (Jazz Saxophonist), Mike Lang (Pianist), John Beasley (Pianist, Composer, Producer), Dwight Trible (Spritual Jazz Vocalist), Edwin Livingston (Bassist, Composer), Teodross Avery (Tenor Saxophonist), Gerry Gibbs (Jazz Drummer), and Jeff Clayton (Jazz Alto Saxophonist).
Quincy Jones introduced his dear friend Ruth Price, the extraordinary impresario of The Jazz Bakery.
Honorary Dinner Co-Chairs were Alan Bergman, Kenny Burrell, Quincy Jones, and Dr. Bobby Rodriguez.
Proceeds supported the California Jazz Foundation's programs to assist California's jazz musicians in financial or medical crisis.
For more information about the California Jazz Foundation: CaliforniaJazzFoundation.org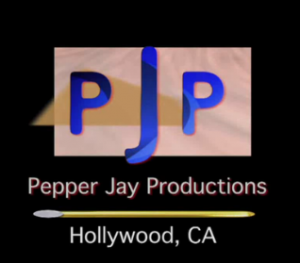 Sidebeat Music is a show on Actors Entertainment, a channel on the Actors Podcast Network, a Pepper Jay Production.