Sidebeat Music Exclusive Interview with Acclaimed Music Producer
Michael Blakey
Exclusive Interview with Acclaimed Music Producer Michael Blakey (Organica Music Group)
Extraordinarily successful music producer, Michael Blakey, shares advice
for up-and-coming artists and music producers.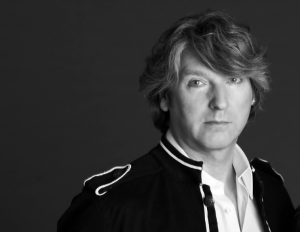 Exclusive Interview with Michael Blakey, Part 1 of 2
[flv]/wp-content/videos/15_Sidebeat_Michael_Blakey_Part1.flv[/flv]
Exclusive Interview with Michael Blakey, Part 2 of 2
[flv]/wp-content/videos/15_Sidebeat_Michael_Blakey_Part2.flv[/flv]
Michael Blakey also chats about his partnership with Grammy-nominated comedian, multi-platinum recording artist and New York Times Bestselling Author Ron White to form Organica Music Group (OMG). OMG promotes both emerging and established music/comedic artists. Mr. White, a Texas native and current Atlanta resident, will release all his future DVD/CDs through OMG.
Michael Blakey is the former President of 2k/Virgin Records Music Division and a 5-time Grammy nominee, He has worked with many of the top artists around the world, including Engelbert Humperdinck, Gloria Gaynor, Tears for Fears, Brian McKnight, Waylon Jennings, Willie Nelson, and Dire Straits, to name a few. Michael Blakey as produced 60+ albums earning platinum or gold status.
OMG has three divisions. Emerging Artists are: Margo Rey (currently positioned at #4 on Perfect Beat Dance Charts), George Hodos* and Carmen Perez (both have had top 5 songs). Cross-over Artists are: "Girls Next Door's" star Crystal Harris and "Pretty Wild's" and Cyber Playmate of the year, Tess Taylor. Established Artists are: Gladys Knight ("The Empress of Soul"), Sammy Davis Jr. Estate.
* Also enjoy the guest appearance of George Hodos, International Pop Artist and a Michael Blakey clien, on Sidebeat Music
OMG offers a true 360-degree platform that will cross-promote artists' content for Film, TV, Radio, Internet and Video Gaming. OMG also has a TV/Film division with many projects in development, where one TV project has been picked up for development (Hollywood Swingers).
OMG has offices in both Atlanta and Los Angeles.
For more information on OMG: http://www.organicamusicgroup.com
For more information on Michael Blakey: http://en.wikipedia.org/wiki/Michael_Blakey and www.michaelblakey.com
Contact Information:
Electra Star Management
9229 W. Sunset Blvd., Suite 415
West Hollywood, CA 90069
Tel.: 310-943-1000, Fax: 310-275-3150
Email: info@electrastarmgmt.com
Electra Star Management
Sidebeat Music is on Actors Entertainment, a site on the Actors Podcast Network,
a Pepper Jay Production.