Sidebeat Music catches up with Across Coves at the Roxy
<p< < p=""> </p< <>
Sidebeat Music's 11 year old host Amber Barbell chats with the members of Across Coves right before their return gig at the Roxy in Hollywood, California. <p< < p=""> </p< <>
Across Coves is an up and coming teen rock band with lead vocalist/bassist Nick Podany, lead guitarist Brandon Warren, rhythm guitarist Matthew Devereaux and drummer Maxx Morando. Although the band is young, they have already opened for the famous rock band Maroon 5 at the world famous Nokia Live Theatre last year. <p< < p=""> </p< <>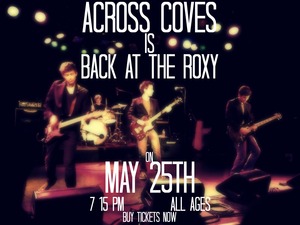 This multi-talented band has already conquered and performed at many of LA's most famous venues and have recently released their music video single, "Don't Leave me Lonely" directed by Gui Pereira and featuring the Olympic Gold Medalist McKayla Maroney.
<p< < p="">
You can follow Across Coves and find out about their shows at their official website: www.AcrossCoves.com
<p< < p="">
Mobile Version
[flv]/wp-content/videos/52_AE_Sidebeat_Music_Across_Coves.flv[/flv]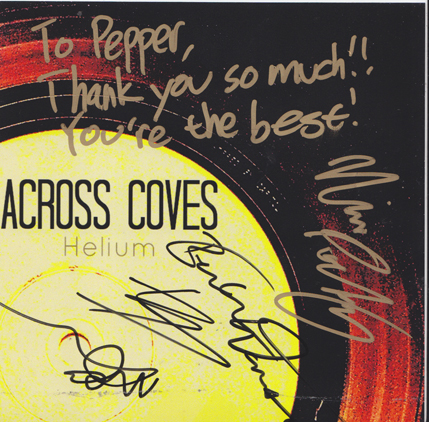 Amber Barbell for Sidebeat Music interviews the Across Coves band members at the Roxy in Hollywood, California.
<p< < p=""> </p< <>
For more information on Across Coves please visit:
www.acrosscoves.com
<p< < p=""> <p< < p=""> </p< <></p< <>
Sidebeat Music is on Actors Entertainment, a site on the Actors Podcast Network, a Pepper Jay Production.
<p< < p=""></p< <></p< <></p< <>