Sidebeat Music – CA Jazz Foundation's Give The Band a Hand – 2016
California Jazz Foundation raised needed funding supporting their mission of providing assistance to California Jazz Musicians in crisis. This year's Give The Band a Hand, honored Grammy award winning composer, arranger and bassist John Clayton with the CJF Nica Award, presented the Jazz Heritage Award to John's mentor Ray Brown and featured a special performance by the Clayton Hamilton Jazz Orchestra, who continues to earn critical acclaim world-wide! Gerald Clayton performed a personal tribute to his Father, John.
Mobile Version
[flv]/wp-content/videos/Actors_Reporter_CA_Jazz_Foundation_2016.flv[/flv]
---

Pop/R&B/ Recording Artist Entertainer and Host FaithyJ enjoys the California Jazz Foundation Annual Gala as they celebrate their annual Give The Band a Hand Gala.
Enjoy FaithyJ as she interviews John Clayton (Jazz Double Bassist), Edy Bronston (President of the California Jazz Foundation), Gerald Clayton (Pianist, Composer), Jeff Hamilton (Jazz Drummer), Gilbert Castellanos (Professor of Jazz Studies USC, Jazz Trumpet), and Ira Nepus (Trumpets).
---
Gerald Clayton | Pianist | Composer
4-time Grammy Nominee. Clayton is well on his way toward etching his own enduring mark in the long and rich tradition of jazz. Never has this been more apparent than in Life Forum, his latest recording on Concord Jazz and his most ambitious project to date.
---
Grace Kelly Saxophonist
Grace Kelly is a seven-time winner of the Downbeat critics poll (as a rising star in the alto sax category) Kelly, who guested with the Jazz at Lincoln Center
Orchestra as part of the events surrounding Barack Obama's inauguration celebration was at the request of the ensemble's director, Wynton Marsalis.
(Click inside picture to hear Grace)
---
Plus Performances by
Bassist Christoph Luty, Guitarist Graham Dechter, Pianist Adam Bravo, and The California Institute of the Arts Combo!
---
Christoph Luty…John Clayton has said "Christoph's playing exemplifies…swinging bass lines, lyrical solos, and a great, natural sound that is huge and full." As the longtime bassist of the Clayton/Hamilton Jazz Orchestra he has collaborated/recorded with artists like Oscar Peterson, Ray Brown, Diana Krall, Clark Terry, & Milt Jackson, to name a few.
Graham Dechter…A member of the Clayton-Hamilton Jazz Orchestra since he was 19, Graham shows a deep reverence for the jazz guitar tradition in his warm-toned renditions of ballads,bossas, bebop and blues.
Adam Bravo… Award-winning pianist, composer, and arranger, he is an exciting presence on the Southern California music scene. His credits as a keyboardist include Barbara Morrison, Tierney Sutton, Roy McCurdy, Bob Sheppard, the Disneyland Band, & more.
California Institute of the Arts Combo… The Herb Alpert School of Music at CalArts offers rigorous training in an unrivaled variety of musical styles and cultures. This vibrant mix helps each student acquire the musical fluency to work across conventional boundaries, expand his or her artistic and cultural horizons, and develop a global creative vision.
---
Proceeds supported the California Jazz Foundation's programs to assist California's jazz musicians in financial or medical crisis.
For more information about the California Jazz Foundation: CaliforniaJazzFoundation.org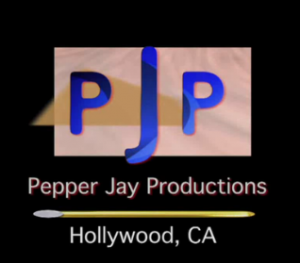 Sidebeat Music is a show on Actors Entertainment, a sister channel on the Actors Podcast Network, a Pepper Jay Production.