Sidebeat Music – Ashley Nicole Greene (Majors & Minors) and music talent manager Michael Blakey

Priscilla Liang visits the Electra Star Management office of Michael Blakey for an exclusive interview with young actress singer Ashley Nicole Greene.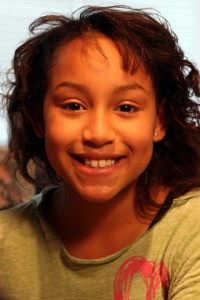 Ten year old Ashley Nicole Greene is a multitalented, intelligent and determined young talent with credits in film, television and theatre. As a passionate and devoted performer, she is already a rising star pursuing her dreams in Hollywood and ready to make her mark on the world.
Mobile version – Ashley Greene
[flv]/wp-content/videos/34_Sidebeat_Music_Michael_Blakey_Ashley_Nicole_Greene.flv[/flv]
Currently starring in the new hit television show Majors and Minors , Ashley was cast out of 40,000 children to be 1 of 12 "stars in the making." This amazing opportunity brought both experience and the opportunity to be mentored by a cadre of stellar artists including Brandy, will.i.am, Jennifer Hudson, Jordan Sparks, Adam Lambert, Sean Kingston, Ryan Tedde, Leona Lewis, Avril Levine, Colbie Caillat, Claude Kelly, and Mike Posner. Upon hearing her sing, Brandy stated "I was completely blown away, Ashley Nicole Greene is a superstar. Her voice is big, it's better than her age and it's bigger than who she is."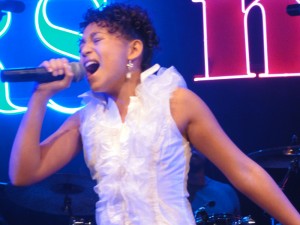 In addition, Grammy Songwriter Evan Bogart (whose credits include Beyonce's Halo, Rihanna's SOS and Justin Gray) will help Ashley create her first single due out on RCA Records this December.
On the acting front, Ashley Nicole Greene recently made her television debut when she played the role of Champagne in the TvOne networks series Will to Live: Fire Within, The Yvette Cade Story. Cast by Twinkie Byrd, the series aired on September 18 , 2011.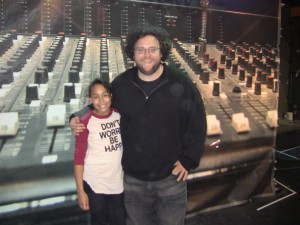 Earlier this year Ashley received a Young Artist Nomination for her role as a daughter with a drug dealing father in the award winning short film "To Wander in Pandemonium." She then went on to obtain the lead role in the USC short "Naomi" about a young girl questioning her identity. It was in that role that Ashley caught the attention of actress Vanessa Bell Calloway who said to the young actress, "Ashley, you did an excellent job, the camera loves you. You have a great future in this industry."
As a young fan of the theatre, Ashley Nicole Greene was excited to make her professional stage debut at the World Renown Pasadena Playhouse in the musical Stormy Weather: Imagining Lena Horn. Ashley was cast in the role of Young Gail Lumet in the ensemble and garnered rave reviews.
Ashley is represented by Electra Star Management, APA Agency and Serling, Rooks, Ferrara, McCoy and Worob.
Mobile version – Michael Blakey
[flv]/wp-content/videos/34_Sidebeat_Music_Michael_Blakey.flv[/flv]
Exclusive interview with Michael Blakey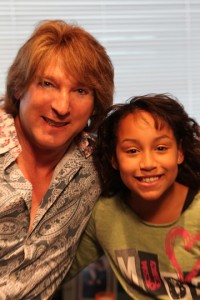 Majors and Minors can be seen Sundays at 7PM on the HUB Network.
Ashley Nicole Greene recently made her television debut on the TV One network series Will to Live: Fire Within, the Yvette Cade story. Twinkie Byrd, casting director for Jumping the Broom, immediately knew that Ashley was the one for the part.
Currently, Ashley can be seen on the HUB networks inspiring new show Majors and Minors, Sundays at 10PM ET/ 7PM PT. Out of 40,000 auditions, Ashley is 1 of 12 children vying for an RCA record deal and the chance to be featured in a national tour.
Ashley Nicole Green's Performance Reel: Performance Reel
Ashley Nicole Green's Acting Reel: Acting Reel
Thank you Michael Blakey and Ashley Nicole Greene.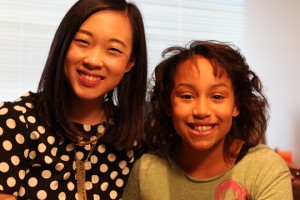 Sidebeat Music is on Actors Entertainment, a site on the Actors Podcast Network, a Pepper Jay Production.