Savoring The Sweetness with Guest Chef Richard Petty
Acclaimed Chef and Author Chef Richard Petty (Beyond Soul Food) shares his unique perspective and expertise with Peggy Sweeney-McDonald, including the opening of his new restaurant, Red Yam Grille, and his book, Beyond Soul Food. The award-winning, critically acclaimed Chef and Author is endorsed by Food critics, Foodies and home cooks across the nation.
Peggy Sweeney-McDonald's Website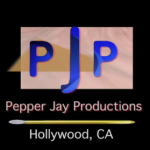 ActorsE Chat is a Live Chat Show on Actors Entertainment, a channel on the Actors Podcast Network, a Pepper Jay Production.