Savoring the Sweetness with Chef Johnnie Handal
Chef Johnnie's passion for gathering around the table with friends and
family lead him into professional culinary training at A New School of
Cooking. For over 10 years, he applied this training to the kitchens of his
family's two, successful restaurants, which inspired him to pursue his own
business as a personal chef to the area's prominent families.
Chef Johnnie is personally–and professionally–committed to a healthy
lifestyle. Though he loves to indulge in Southern mac n' cheese and a rack
of smokey ribs, he has mastered the ability to reinterpret his favorite
foods and ethnic specialties as lighter, lower fat options that are
shockingly full of flavor.
His emphasis on client services means he will tailor menus and dishes to
his clients' needs, including cooking for food allergies, low glycemic
diets, low carbohydrate diets, and beyond.
Chef Johnnie is professionally media trained and available for interviews
and appearances, pending availability.
Peggy Sweeney-McDonald's Website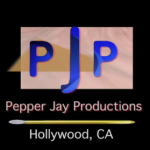 ActorsE Chat is a Live Chat Show on Actors Entertainment, a channel on the Actors Podcast Network, a Pepper Jay Production.