Motivational Chat with Marjean Holden
Marjean Holden, the founder of FUNdamental Training Systems and President of Power of the Goddess

---
Marjean Holden chats about:
How to keep a work life balance
What to do when you have no motivation
Handling rejection in the industry
What Skills make you different than everyone else?
---

Standing nearly 6 feet tall, Marjean Holden​ is definitely not classified as the girl next door. With a wide range of abilities, she has been an exceptional commodity in the entertainment industry, and in her early years was referred to by some as a "Young Pam Grier". Being from a family of entertainers, she knew at a young age that the "BIZ" was definitely her thing. She started her quest in the 4th grade where she produced, directed, and starred in her first stage play. From that time on, any production her school put on, she was sure to try out for.
Not only did she participate in any play or musical she could, but she also excelled at sports. Anything and everything was her motto, and having had the pleasure of growing up in the mountains of Vail, Colorado, she had plenty to do. This is when she developed a love for skiing. When she wasn't on the slopes, she could either be found playing center blocker on the Volleyball team, (which earned her All-State honors and a full scholarship to play for Northern Arizona University in Flagstaff, Az.), center on the Basketball team, or sprinting around the track…her specialties were long jump, 100 and 200 meter dashes, and the 110 low hurdles, which she claimed as AA State Champion in 1983. In 1987 while attending Arizona State University she met some people working in the film industry. For her, this was a perfect opportunity to get into the business.
After making her professional acting debut in the feature film Bill and Ted's Excellent
Adventure​, Marjean moved to Los Angeles shortly after wrapping the film in Tempe, Az., and worked consistently for 20+ years. Her early credits were kicked off with a roll in Universal's, "Stop! Or​my mom will shoot"​, with Sylvester Stallone, and has worked on popular television shows like The Fresh Prince of Bel-Air, JAG, HBO'S Tales from the Crypt​, Star Trek:Deep Space 9, La Femme Nikita, Suddenly Susan ​and The Steve Harvey Show.​She was featured in Steven Spielberg's "The Lost World"​, and Jan De Bont's "Speed 2:Cruise Control"​, which were preceded by starring roles in Imperial Entertainment's "Ballistic"​with Richard Roundtree and Michael Jai White, ​and "The Philadelphia Experiment II"​with Brad Johnson, where she replaced Courtney Cox. Marjean also starred as "Sheeva"​the four armed fighting machine in New Line Cinema's Box office hit "Mortal Kombat:Annihilation"​, and was one of John Carpenter's Master Vampires in…"John Carpenter's:Vampires"​. Marjean portrayed series regular" Dr. Sarah Chambers​" on the Babylon 5 Spin-off series "Crusade"​, written by award winning writer/producer J. Michael Strazynski and starred as "Lt. Joyce Darwin"​in Paramount Pictures "Code Red:The Rubicon Conspiracy", ​both of which re-air regularly on the Sci-Fi Channel. ​Marjean was also seen in Disney's "George of the Jungle 2​", where she plays the role of "Sally", a henchwoman hired to steal the deed to Ape
Mountain. In 2005 Marjean played the role of "Officer Carol Flores"​, dying in the arms of Bruce Willis ​in the ​action film "HOSTAGE"​.
In addition to being in the film industry, one of her other passions had always been to transform the lives of others. In 2003 she found herself at a seminar given by a personal development company called Peak Potentials training and she knew without a doubt that she would stay in their energy for a long time. Subsequently she went from student to employee to trainer in just 18 months and became their first female trainer, leading Enlightened Warrior Training Camp in 2006. After taking a year and a half off to raise her daughter in 2007, she rejoined the Peak Potentials Training team. In 2008, when the company expanded she started
leading the programs overseas. She has now lead T.Harv Eker signature courses in Malaysia, Singapore, the UK, Germany, Holland, Italy, Taiwan, Spain, Japan, Canada and Australia. In order to facilitate traveling and leading seminars worldwide, Marjean put her film career on hold for a few years but is now back in the industry once again playing herself in the upcoming release "Bring me the Head of Lance Henriksen"​from Award Winning Writer, Director, Producer Michael Worth. And is in preparation for the upcoming Gena8 Productions Sci-Fi/Action Film "Garrison 7" where she will be playing the roll of the Empress Morgana​. Though she still teaches around the globe she is ready to broaden her horizons to tell great stories and deliver her message to the world through the magic of movies once again!
---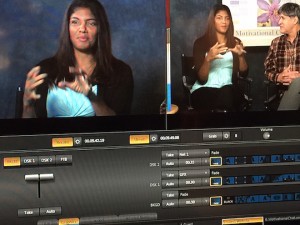 Join Marjean Holden on Facebook
and
On Twitter
And John Michael Ferrari on Facebook
and On Twitter
---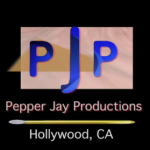 ---

Motivational Chat is a Chat Show on Actors Entertainment, a channel on the Actors Podcast Network, a Pepper Jay Production.