Models Best Friend – International Model Actress Ina-Alice Kopp – High Fashion Kubuki Geisha Edgy Avant-Garde Pin-Up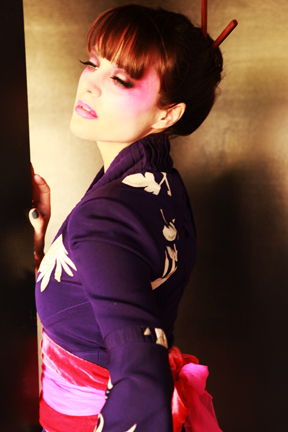 Mobile version [flv]/wp-content/videos/6_MBFF_Kabuki_Ina_Alice_Kopp.flv[/flv] Photographer John Michael Ferrari explains the 2 set-ups to be used during this High Fashion Kubuki Geisha Edge Avant-Garde Pin-Up photo shoot with international model and actress Ina-Alice Kopp. One of the photo set-ups is outside, with natural lighting and the other inside in front of a backdrop with strobe lights. Outside, To create the artsy look, John uses the reflection of the sun against a gloss painted backboard to create a back light almost-halo effect.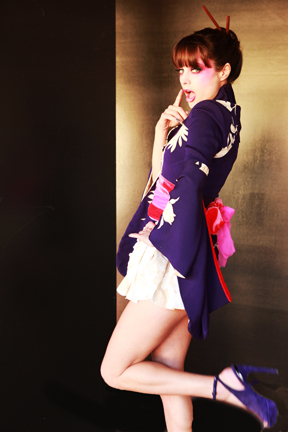 Ina-Alice Kopp is an accomplished actress with stage, film and TV credits from Europe and China. Ina-Alice was drawn to the High Fashion Kubuki Geisha Pin-Up theme of the shoot. Los Angeles-based, Austrian actress, Ina-Alice Kopp recently wrapped the 30-hour biopic, "Departed Heroes" (Mandarin title: "Yuan Qu de Fei Ying"). The exotic love affair between Ina-Alice Kopp and Zhu Yawen and the epic battle scenes have won the hearts of fans throughout China.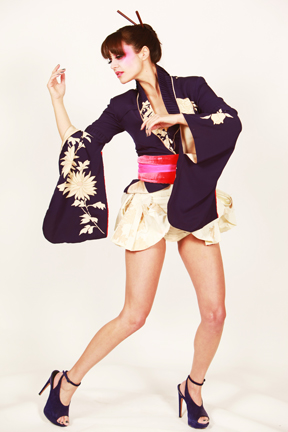 Ina-Alice loves discovering new sides of herself in different and varied photo shoots. Ina-Alice is fluent in 6 languages and has a BA in Mandarin Chinese from Fudan University in Shanghai and is currently following her MSc in International Management (China). Make-Up Artist Nelly Recchia usually works for the music industry, for fashion editorials, and run-ways. Born and raised in France and multi award winner in International makeup and Body Art competitions, Nelly Recchia moved to Los Angeles where she is collaborating on music videos, editorials, commercials and fine art photography with Katy Perry, Dita Von teese, Kelis, Static X, Marilyn Manson Britney Spears, Vogue, Wired magazine… just to name of few. Nelly approaches every face as a canvas. Nelly also has a great understand of how make-up has to adapt to new technology.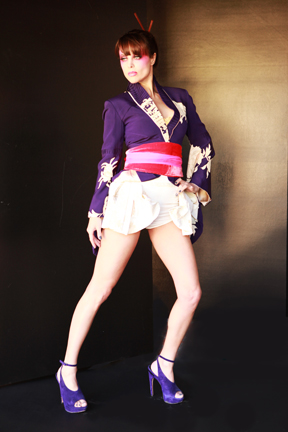 Ina-Alice approached fashion costume designer Bao Tranchi to design something for her. for this High Fashion Kubuki Geisha Pin-Up shoot. Bao loved the idea and enjoyed putting together a costume to turn Ina-Alice into a Kubuki Geisha doll. The costume was personally designed and created by Bao Tranchi. Bao combined the original theme with edgy and avand-guarde.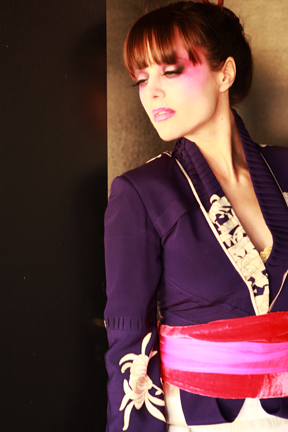 Photographer by John Michael Ferrari http://ImagesByFerrari.com Ina-Alice Kopp Clothing by BAO TRANCHI www.BAOTRANCHI.com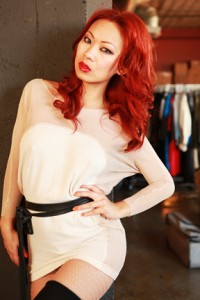 Ina-Alice Kopp Make-Up by Nelly Recchia. http://www.nellyrecchia.com/ Producer John Robert Palacio (And Now Media http://www.AndNow.com) dropped by during the shoot.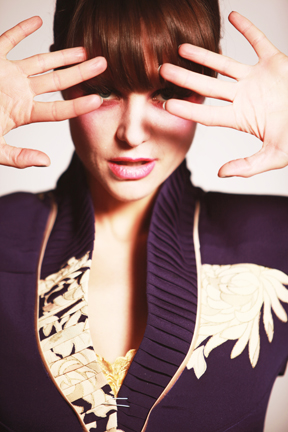 Models Best Friend or Models BFF is a show on Actors Entertainment, a site on the Actors Podcast Network, a Pepper Jay Production.