Lake Eerie Movie / Le' Reverie with Host Christie Philips on ActorsE Chat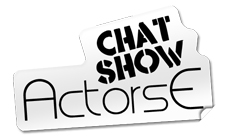 Lake Eerie Movie – Information and Logline
Savage Beast Films and Solid Weld Productions presents Lake Eerie. Lake is a Thriller/ Sci-Fi Independent Feature Film, with an original and unique story line. The direction for Lake Eerie was inspired by classic horror films, such as The Shinning and Rosemary's Baby. We are currently in post-production and in negotiations with distributors. Production was conducted in October 2013 in LaSalle, Michigan for 21 days of principle photography. Starring Lance Henriksen (Aliens), Betsy Baker (The Evil Dead), Marilyn Ghigliotti (Clerks), and Al Snow (WWE, Alice D).
Logline:
Lake Eerie is about a young widow, who moves into an old house on Lake Erie to recover from the sudden loss of her husband; however, she soon discovers a dark secret and that she is not alone in the house.
Tagline: A dark secret locked away…will soon be discovered.
Fun Facts to Know About the Filming Location for Lake Eerie:
We shot Lake Eerie in an old lake house that is actually HAUNTED! We hired 3 teams of ghost hunters who captured proof that the house is in fact haunted, and we have behind the scenes footage from production coming soon! For future updates on the project, please like our Facebook fan page to see the paranormal activity captured in the haunted lake house.
The haunted lake house was built in 1918, and still has all of the original furniture from the 1920's. It is like going back in time when walking in the house. It is believed that there are multiple ghosts residing there.
Le' Reverie was chosen by Meredith and Chris Majors to write and to sing the theme song for the Lake Eerie Movie.
Le' Reverie' CD, DARK SYMPHONY, is an amazing journey through Symphony, Rock , Metal and Progressive Rock and the single won the Award for "Breakout Single of the Year" by the Los Angeles Music Awards. This Goth Band Received Their Award on the Red Carpet At Paramount Pictures Studios in Hollywood, CA.
Christie Philips' Website

ActorsE Chat is a Live Chat Show on Actors Entertainment, a channel on the Actors Podcast Network, and this episode of ActorsE Chat is co-produced by Pepper Jay Productions LLC and Live Video Inc, with PR-Marketing-Sales by Live Video Inc.