Laci Kay the Italian Dutchess on Sidebeat Music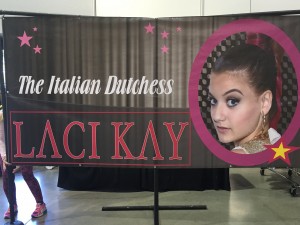 Mobile Version
[flv]/wp-content/videos/Sidebeat_Music_Laci_Kay_Starr_Nationals.flv[/flv]
Laci Kay performs at half time at the Sharp Cheerleading Nationals in Las Vegas!

Laci Kay
Laci Kay, The Italian Dutchess, as she likes to call herself, is a 17 year old Recording Artist, Songwriter, Actress, and Model who has performed at many venues in the LA area. She has been seen at The Avalon, Whisky A Go Go, House of Blues, Spaghettini's Dave Koz Lounge, Infusion Lounge, Universal City Walk, The Federal, Naya on Sunset, ​The Dragonfly Lounge,​The Varsity LA, V Lounge, Sofitel Hotel, Busby's East and The Queen Mary to name some.
Laci Kay was nominated in 2015 by the LA Music Awards for Best POP Artist of the Year. It was a great honor to be chosen as one of only 10 they picked in her category!
Her most recent highlight was when she performed on stage at the Special Olympics World Games to open up for KNS Rockstar! She also was thrilled to have performed at Sugar Shane Mosley's MMA Event as entertainment between the matches.
Weekly she is recording a cover song and video with the OC Hit Factory and super music producer Thomas Barsoe. Soon they hope to work on her new EP. Laci writes all of her original music songs.
Over the last 1 1/2 years she has been a headliner in the "Power Of A Dream" Tour by Sade Champagne and performed at over 65 stops!
Laci has worked with 5 Time Grammy Winner and Grammy Governors Board Member Malik Yusef and is currently working with him on his personal album too. She is very honored and excited to be featured on 2 songs of his HOME album for @hiphopcaucus along with various other artists such as Ne-Yo, Common, Karmin, Candice Glover and Antonique Smith. Her name appeared along side them in many news outlets such as Billboard and MTV.​
Her single "Runnin' Free" released the video on May 31, 2015 for viewing. It has a very good PSA story line in it that Laci wrote herself along with the song lyrics. The song was produced by 7 time Grammy Nominee Haskel Jackson. The video is at over 17,500 views on YouTube! We have just been notified that it was picked to be played on Girls Talk TV channel on the show Women In Music. Schedules will be posted when we know what they are.
She has recently recorded new music with one of Universal's Producers Skyler Lexx, and has been performing 2 of the songs all over the place that deal with women empowerment. "On My Own" and "Rejected" were both written by the surprising lyricist herself!! The audience has been well received for both of these songs. Usually if schedules permit she brings dancers with her and performs the awesome choreo to them from the one and only Shane Sparks! The music video for "On My Own" will be released by summer 2016 and the 2 singles will be out this Spring for purchase!
In addition to music, Laci began an acting career at age 7 when she played young Christina Aguilera in her music video "HURT". She has since been in over 39 movies/TV productions as well as hosting a one hour talk show called ActorsE CHAT (24 episodes so far). She interviews celebrities and finds out all about them . One of her most famous scenes is from Modern Family where she plays Cam's Featured Music Student. If you haven't seen this, you will! Hilarious!
Laci just found out that she was nominated 2 times in 2016 for her work in the DVD feature film "Midlife." This will be the 3rd time she received a nomination from THE YOUNG ARTISTS
AWARDS and her 1st YOUNG ENTERTAINER AWARDS. Both of these events are being held in March 2016 so we will see if that nomination can be turned into a win! Midlife can be found on iTunes, IndieReign and Amazon Prime.
In the past, she was nominated 4 times for awards for acting in films where she played lead and won the G.O.D. (Global Officials of Dignity) Best Young Entertainer Award in 2013. You can see all of that on IMDb http://imdb.me/LaciKay. She just finished filming in North Carolina last fall where she plays a supporting role in "A Father's Love" and her latest film is about to be released called, "The Golden Plates" where she has a lead role and co wrote and sang the theme song. She also did the soundtrack for the SciFy film she costars in called "Dreamers from the Planet Vixendia" which is in preproduction.
Laci Kay is a host for Actors Reporter
When she is not working on her music or filming; she is very involved in several charities. She is the Texas(born there) president of Kids Against Animal Cruelty https://www.facebook.com/Kids-Against-Animal-Cruelty-Texas-503762916332599/and is excited to recently be working on a regular basis with several other charities: Britticares, Cystic Fibrosis Foundation, and P.A.C.E.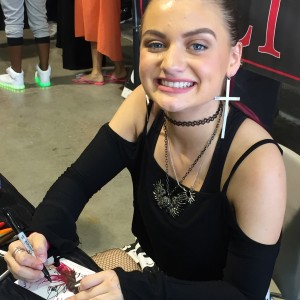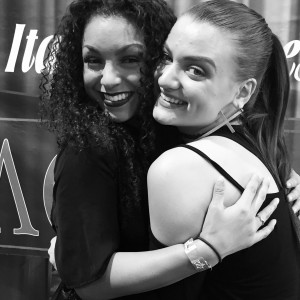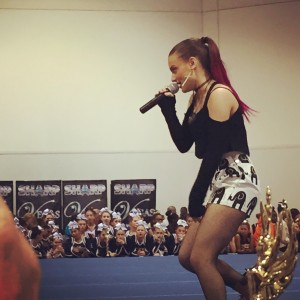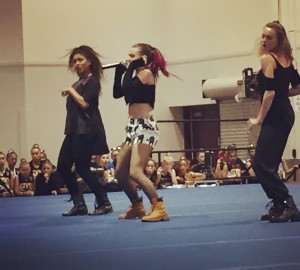 Arrianna Hagan-Levell on Facebook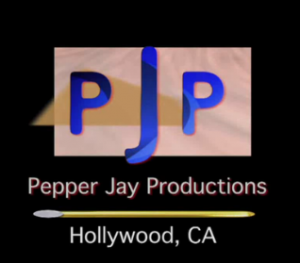 Sidebeat Music is a show on Actors Entertainment, a channel on the Actors Podcast Network, a Pepper Jay Production.