Kimberly Rinaldi / Lessons in Joyful Living on Savoring the Sweetness with Peggy Sweeney-McDonald
Having created a highly successful private coaching practice, Kimberly Rinaldi now teaches Lessons in Joyful Living. She believes in empowering others and that through it, you have the ability to break through any and all barriers. What used to take weeks, months or even years can now be done in a matter of hours with her programs, allowing you to reach your greatest potential and joyfully step into your life purpose.
Kimberly is also a Psychic and Medium who uses her natural intuitive abilities and unique techniques to help clients achieve their highest potential and move toward their soul purpose; she provides tools to carry for a lifetime.
Kimberly spent over 20 years working in the HealthCare field while perfecting her skills set, tools and abilities. She is also co-owner of a local art gallery where many of her programs are held. She currently lives in Whittier, California, with her husband, Basenji puppy and Ragdoll cat. She enjoys yoga, reading and travel. When home she can be found enjoying her gardens.
Join Kimberly Rinaldi Monday through Friday at 10 a.m. (PST) on TogiNet Talk Radio for Lessons in Joyful Living Radio. Kimberly has been featured in several books and is in editing for her newest release. She hosts regular workshops in Whittier, California, as well as bi-annual women's retreats, teleconference training, and private VIP Breakthrough Experiences.
Savoring the Sweetness on Facebook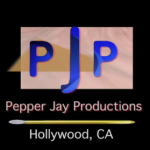 Savoring the Sweetness is a Live Chat Show on Actors Entertainment, a channel on the Actors Podcast Network, a Pepper Jay Production.