Jay D. Ducote – Blogger / Chef / Radio Host on Savoring the Sweetness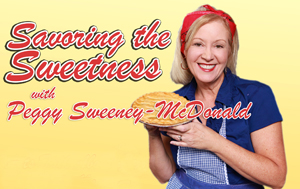 Jay D. Ducote is a rare talent who specializes in both critical thinking and common sense. He is a spectacular hugger, a lover of many people and things, and enjoys both the finer and simpler things in life. Jay also makes an art out of being ambitious while maintaining a laid back personality.
Jay is a talented writer, an avid traveler, a philanthropist when he gets the chance, an entrepreneur at times, and one heck of a good guy. He is the author of the website Bite and Booze (www.biteandbooze.com) which chronicles his culinary and indulgent cultural experiences as he eats and drinks in South Louisiana and around the world. Bite and Booze celebrates the food and beverage culture of Louisiana and everywhere Jay travels. Jay's writing has been featured on various national and global websites as well as print publications around Louisiana. He produces and hosts the "Bite and Booze Radio Show presented by Calandro's Supermarket" on Talk 107.3 FM in Baton Rouge where he interviews local chefs and other food personalities, discusses restaurants and culinary events, and much more. He also co-hosts a radio program called "Me and My Big Mouth Radio Show" which is a local variety show on 96.9 FM, Baton Rouge Community Radio. Jay served as the chairman on the charter board of directors for the Baton Rouge Social Media Association whose mission is to promote Baton Rouge to both its citizens and potential visitors through blogs and new media. He spent five seasons as the Public Address Announcer for the LSU Soccer team, including announcing games in the NCAA Tournament. He is also a founding member of the Third Row Tailgaters. Jay currently hosts The Outdoor Shopper which brings televised shopping to the outdoor industry on a multi-network platform. He is on the Dean's Advisory Council for LSU's College of Humanities and Social Sciences and is also on the Advisory Board of the Louisiana Culinary Institute and Triumph Kitchen. He serves on numerous other community organization committees and work groups.
In May 2011 the Baton Rouge Advocate declared, "If there is a king of the local food-blogging community, it is Ducote, who in just 18 months has established as one of the leaders of the local social media movement, and one of the bigger names in the national food blogging community."
Jay is the winner of the Tony Chachere's Tailgating Cookoff in 2010 as well as the victor in numerous competitive eating contests. In 2011 he was named one of the "Top 100 Amateur Chefs in America" as he competed on the FOX reality show MasterChef with Chef Gordon Ramsay, Chef Graham Elliot, and Joe Bastianich. From July to October 2011 he worked on the opening team for the first ever Viking Cooking School Outdoors in Baton Rouge, Louisiana. In November 2011 the Greater Baton Rouge Business Report named Jay Ducote as one of their annual "Top Forty Under 40" selections. Jay has made other national television appearances as himself including Eat St. on the Cooking Channel and Canada's Food Network in 2011, as a food blogger on HBO's Treme in 2012, and as a judge on Destination America's Last Call Food Brawl in 2013.
Jay is currently focusing on Bite and Booze as a culinary media company including the blog, social media, radio shows, freelance food writing, and food-based video productions. He is also a chef, doing pop-up restaurants, cooking demos and classes, and private culinary events.
Bite and Booze: Jay's Website / Blog / Radio Show
Peggy Sweeney-McDonald's Website

Savoring the Sweetness is a show on Actors Entertainment, a channel on the Actors Podcast Network, a Pepper Jay Production.