Hypnotherapist Lynda Malerstein with Host Jaime Kalman on Motivational Chat
Although Lynda enjoyed successful careers both as a corporate recruiter and a professional entertainer for children, she struggled with problems that she was unable to resolve by traditional means. In her search to find her own power and to heal deep physical and emotional wounds, Lynda discovered that hypnosis was the process that helped her break through. The healing that hypnosis brought her led her to study it full-time and, after the first class, she knew it was her life's purpose to become a certified hypnotist hypnotherapist and to help others achieve the same success.
National Guild of Hypnotists Approved Hypnosis Certification Program with 5-PATH® and 7th Path Self-Hypnosis® Teacher Certification: The Banyan hypnosis Center
Board Certified Hypnotist (BCH), National Guild of Hypnotists
Certified in Advanced Hypnotherapy: Matt Sison and Randy Shaw
Certified Clinical Hypnotherapist, The Holmes Center
for Hypnotherapy, Dr. Wanita Holmes, Los Angeles, CA
EFT (Emotional Freedom Technique) Practitioner
Mastering EFT with Gary Craig, Costa Mesa, California
Fertility by Hypnosis Specialist, Certified by Lynsi Eastburn BCH
Pediatric Hypnosis Certificate, Mottin and Johnson Institute of Hypnosis
Provocative Energy Techniques Practitioner Training,
with Steve Wells, Ph.D. and Dr. David Lake
Client Centered Parts Therapy, with Roy Hunter
Certified Hypnotist Specialist, Fibromyalgia Hypnotherapy
Treatment Program, Melissa J. Roth, C.Ht. PhD(c)
Certified Hypnotherapist for Pain Management Specialist
Staff Hypnotist, Positive Changes Hypnosis, Beverly Hills, CA
(Specializing in Weight Loss).
Associate Focusing Guide, Focusing Institute, Chicago, IL.
Member, National Guild of Hypnotists
Featured Guest Hypnotherapist, "The Leslie Marshall Show,"
KLAC Radio Los Angeles; "The Hollywood Hamilton Show",
KRTH Radio Los Angeles
"YourLA", NBC Television
Featured guest Hypnotherapist Television, "The Road to Health, Wealth, and Higher Consciousness", Los Angeles, CA
Lynda speaks to groups of all sizes about the benefits of hypnosis.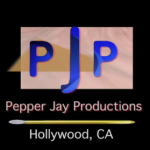 Motivational Chat is a Live Chat Show on Actors Entertainment, a channel on the Actors Podcast Network, a Pepper Jay Production.