Filmmaker & Special Effects Expert Jeff Olm on ActorsE Chat

Jeff Olm began his visual effects career in 1986 at The Post Group as an assistant editor. Jeff has since held key roles in film projects including Seabiscuit (Sequence Colorist), Reign of Fire (skydiving sequence Lead Compositor), Titanic, Spider-Man, Castaway, Armageddon, Black Hawk Down and Harry Potter (visual effects compositing and/or color grading). With over 40 film credits and a multitude of television and commercial credits, Jeff has gained extensive experience working the high end systems including SCRATCH, Flame, Inferno, Shake, Lustre, FinalTouch and Speed Grade. He has consulted on workflow and trained colorists for Technicolor, TDI/Creative Services/Sony, Red Car and Ascent Media. Jeff's history includes visual effects compositing and color correction roles with Sony Pictures Imageworks, Dreamworks Animation, Disney Feature Animation, Asylum, CIS and Discreet (Autodesk).
Visit Jeff Olm at Dream No More Productions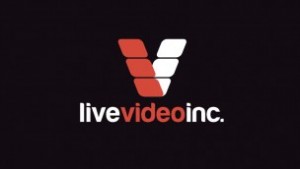 Learn more about Kurt Kelly at Kurt Kelly's Website

This episode of ActorsE Chat was co-produced by Live Video Inc and Pepper Jay Productions LLC. And, Thank you Kurt Kelly for casting Jeff Olm as the ActorsE Chat guest.

Live Video Inc
ActorsE Chat is a Live Chat Show on Actors Entertainment, a channel on the Actors Podcast Network, a Pepper Jay Production.