Exclusive Interview with International Pop Artist George Hodos
[flv]/wp-content/videos/11_George_Hodos.flv[/flv]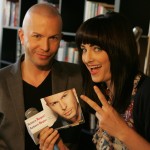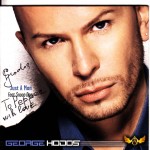 Exclusive Interview with International Pop Artist George Hodos
George Hodos recently teamed up with Snoop Dogg for Geroge's debut U.S. single release (May 4th, 2010); "Just A Man". The featured single is currently #32 on Billboards Nextmusic charts and climbing.
Russian music sensation George Hodos chats with Sidebeat Music's Melissa Suzanne about how he gravitated towards pop music from the classical at an early age. Born in a country dominated primarily by opera music, George was exposed to different musical genres via TV and found himself enthralled by artists like Michael Jackson and Tina Turner.
Referred to as "The Voice" in his native Russia, George Hodos was an operatic singing prodigy before he could walk. By the age of 20, George had established a number of relationships with producers from around the world.
George is under the management of the Alumni Entertainment Group.
http://www.myspace.com/thealumni

George Hodos Official Website
http://www.georgehodos.com/