Dancer/Choreographer Chester Whitmore and host Ron Brewington on ActorsE Chat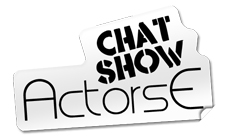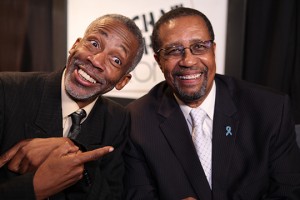 Dancing since 1974, Chester Whitmore originally studied to be a cinematographer, until a chance meeting with famed tap dancer Fayard Nicholas, the elder Nicholas Brother. Chester, a new tap student, was offered the opportunity to become the protégé of this famous Hoofer. He jumped at the chance. Chester has been jumping ever since, from his jumping 18 piece Swing Orchestra, Opus One Big Band, to jumping around the world on tour as Dancer, Teacher, Choreographer and Entertainer.
Chester has worked around the world with some of the best in the entertainment industry. He has performed with his dance company, Black Ballet Jazz, with the Lionel Hampton Orchestra, the Duke Ellington Orchestra under the direction of Mercer Ellington, The Count Basie Orchestra under the direction of Frank Foster, and the great Miles Davis.
Chester's choreography can be seen in music videos by Weird Al Yankovic, Tina Marie, and Boys 2 Men, to name a few. The NAACP Image Awards (1989 – 1994), Soul of American Music, and Stellar Awards (Gospel Music Awards) attest to Chester's versatility in choreographing for such diverse groups as the Nicholas Brothers with Savion Glover, M.C. Hammer, Lavert, Bebe and Cece Winans, Vickie Winans and dance tributes to Dick Clark and Prince.
Chester has given dazzling performances at the Salzburg (Austria) and San Francisco Jazz Festivals (1997), the famous Monterey Jazz Festival (1996) performing with veteran jazz greats Jon Hendricks and Joe Williams. He is ain great demand for his extensive knowledge of Jazz music, Swing and Tap dance as a lecturer and teacher.
Chester jumps also at the opportunity to reach young people through the Los Angeles Cultural Affairs events as performer or as teacher for the Parks and Recreation and in Schools and Universities throughout the U.S.
Ron Brewington Facebook

ActorsE Chat is a Live Chat Show on Actors Entertainment, a channel on the Actors Podcast Network, and this episode of ActorsE Chat is co-produced by Pepper Jay Productions LLC and Live Video Inc, with PR-Marketing-Sales by Live Video Inc.