Comic Danny Cho Rocks the Stevie D. Show
Danny Cho is an Asian American comedian/actor. Danny got his first taste of comedy during the 2nd grade when we was in a spelling bee. He misspelled the word zucchini because of ignorance. (He spelled it Z-O-O-K-I-N-I). The audience roared in laughter, while Danny felt as though he failed his family and his people.
During the summer of 2000, Danny then took a real shot at standup comedy through a dare from his high school friends. Like any hormonal/prideful teenager, Danny took the dare and performed at the nearest open mic night competition which happened to be a café in South Central LA. To make a long story short, Danny did well enough to win the competition.
Being bit by the comedy bug, Danny started performing stand-up during his stay at UCLA. He performed shows at the Laugh Factory and the Improv, both in Hollywood. However, through the pressures of his conservative parents, Danny joined the corporate world as a business consultant. Nevertheless, he still performed comedy at shows all over Southern California and occasionally at out of state universities. In 2006, while still working as a business consultant, Danny had his first national tv acting gig on Mad TV. Danny played Pongo, a fat/mute Thai movie critic alongside Bobby Lee. Danny played that character for several episodes on Mad TV.
In 2007, Danny hated his career as a business consultant so much that he quit. He hated the job so much he would go to the local bar and drink so much hoping to get a DUI so he can miss work. He decided that he needed to be a full time comedian and actor. Danny recently was in a Bud Light Commercial, which aired during the SuperBowl. He played an Asian foreign exchange student that tries to hit on American girls. Initially, Danny was afraid that this character would set back the progress that Asians Americans were making in the media, but the hunger and bills outweighed that worry and he took the gig.
In the last few years, Danny has been in various commercials and tv shows, and movies. He has a reoccurring role on Parks and Recreation, as China Joe. In addition, Danny has been traveling around the world for his stand up comedy tour. Recently, Danny wrote a screenplay titled Ktown Cowboys, that will has be selected to screen during South by Southwest in 2015. With an other feature in the works, Danny is still doing stand up all over the world and is gearing for his 2nd DVD special!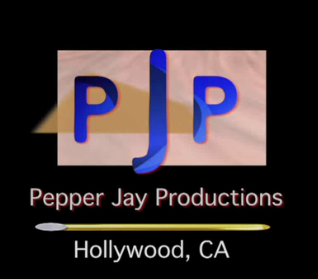 The Stevie D. Show is a Live Chat Show on Actors Entertainment, a channel on the Actors Podcast Network, a Pepper Jay Production.