Child Actor Matthew Jacob Wayne on ActorsE Chat with host Sydney Silver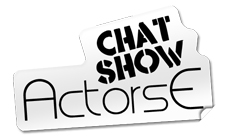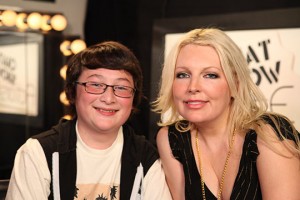 Matthew was born in West Hills, CA, in 2002, to an Asian mother (of Indonesian/Chinese descent), from Palembang, Indonesia originally and an American Caucasian father (of Scotch/Irish/German decent). Matthew grew up for the most part in the west San Fernando Valley area, in the suburbs of the great city of Los Angeles, CA. At the age of 6, Matthew auditioned for and was accepted into the elite Young Actors Conservatory at Gary Spatz's: The Playground, in Beverly Hills, CA. Matthew had no acting experience at the time, only a dream to become an actor and/or singer/entertainer. Soon after starting acting school, and in the summer of 2009, at age 7, Matthew was recognized for his innate talent and gift of 'making people laugh', at a Performance Showcase at The Playground and signed by a talent management company. Soon after this, Matthew landed his first agent representation, Abrams Artists (for commercial) and soon afterward began building his resume, with numerous student films, independent films and background work on TV shows, such as The Ghost Whisperer and Eastwick. Matthew did his first lead in a commercial for Trek Livestrong Bicycles, in the winter of 2010, followed soon afterward, with a minor part in a Walmart commercial as a backup player. Matthew added to his resume, with a run of short films, shooting 7 shorts in a span of 8 months between June of 2010 and March of 2011. He added two independent feature film roles, one shot in December, 2010 (The Guest House) and the other one (Two De Force). All of this hard work, earned Matthew his first theatrical agent representation, in early spring, 2010. Matthew graduated the 2 year Kids Professional Program at Gary Spatz's: The Playground, in May, 2011. It was at that time that Matthew landed his current commercial/theatrical agent representation, with Coast To Coast Talent Group.
Matthew played the role of Redford, the kid who thinks he's an alien, in the feature film, Camp. Matthew also recently had roles in The Middle and About a Boy and he played Little Nutbrown Hare in Guess How Much I Love You.
Matthew also attends and participates in several charity events, benefiting children, a deed that Matthew enjoys doing immensely and is proud to help children of all ages, with medical needs and disabilities, or from broken homes and families in need of a helping hand. Most notable of these was the CHOC Event, to benefit Children's Hospital of Orange County, in November of 2010. In 2011, Matthew continued his charity work, with numerous appearances and assistance given, at numerous different events all over the greater Los Angeles and Orange County, CA area.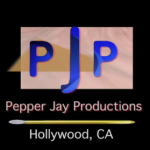 ActorsE Chat is a Live Chat Show on Actors Entertainment, a channel on the Actors Podcast Network, and ActorsE Chat is co-produced by Pepper Jay Productions LLC and Live Video Inc, with PR-Marketing-Sales by Live Video Inc.