Child Actor Felix Avitia guests on ActorsE Chat with Actress Host Christie Philips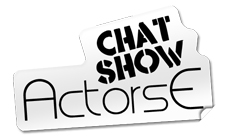 Felix Miguel Avitia was born in San Diego, California, October 3, 2002. His Father, Ruben, born and raised in Los Angeles is his Personal Manager as well as an actor/writer/producer. His Mother, Victoria, born and raised in Canada is a traffic manager in radio. Felix is half Mexican and half British, his grandparents from his father's side are from Durango, Mexico and from Manchester, England on his mother's side. Felix enjoys growing up with both his Mexican and English cultures in an American society.
He began auditioning at the age of one and was featured in "Cold Case" as a little brother at the age of two. Age four, he began to work on print jobs as a model for companies such as "United Health Care" and "Logitech". In 2010, Felix co-starred on "House, M.D." (FOX) starring Hugh Laurie. In 2012, co-starred as "Cameron Jackson" on "Rizzoli & Isles" (TNT). In 2013, Felix played "Javier Alvarado" on "Bones" (FOX) as Top of Show Guest Star, Season 9 Episode 3. In 2014, Felix co-starred on "The Mentalist" (CBS), "Glee" (FOX), "Haunted Hathaways" (Nickelodeon), "I Didn't Do It" (Disney), "Sea of Fire" (ABC-Pilot) and "New Girl" (FOX), which will air on Tuesday, Jan. 13, 2015.
Felix also ventured into voice over acting for the first time when he was cast to star in "The Land Before Time XIV" movie as "Little Foot" set to release late 2015 in which he also sings and an animation pilot for Amazon Prime as "Niko" in "Niko and the Sword of Light" set to release in January 2015. Felix, who was recently signed by Disney, will star in a pilot alongside Disney veteran Cameron Boyce in 2015.
Felix's continues to succeed in the commercial genre, in which he has 17 in the last five years, 14 being national commercials. They include: Disney Parks, Toyota, Comcast, Mastercard, California Tourism, Honda, Chevy, Walmart, American Family Insurance, Nestle Pure Life Water, L.A. Care, Cox Communications, Target (twice) and McDonald's (three times!).
He became a professional actor with the Screen Actors Guild (SAG) in 2009 at the age of six. Felix is one of only a handful of children with Stunt Experience having performed on wires and harness on multiple projects, which include flipping and flying. He has also been certified, age 10, underwater scuba trained to perform scenes under water. He also has spoken Spanish for roles in all genres.
Felix stars alongside Ryan Eggold (Blacklist) on Ridley Scott/Michael Fassbender Web Series, currently in post production. He won "Best Young Actor" at the Omni Awards (2012) held at the Grammy Museum in Los Angeles and was nominated for "Best Performance in a Short Film – Young Actor" (2012) and for "Bones" (FOX) in 2014 "Best Guest Performance Young Actor".
When he gets older, Felix wants to continue acting, write, direct and then produce television and films. Since he was three years old, Felix has been collaborating with his Dad on a feature film script. He came up with the idea and says, "It's still a work in progress, but hopefully when it's finished, I'll able to shoot and star in it as a teenager." Felix's other interests include singing, drawing, playing Baseball, Fencing, Basketball, Golf and Swimming. His long term goal is to really make a difference in the world.
Felix Avitia IMDB
Christie Philips' Website

ActorsE Chat is a Live Chat Show on Actors Entertainment, a channel on the Actors Podcast Network, and this episode of ActorsE Chat is co-produced by Pepper Jay Productions LLC and Live Video Inc, with PR-Marketing-Sales by Live Video Inc.