Bodybuilder and Martial Artist Solara Key with Host John Michael Ferrari on Motivational Chat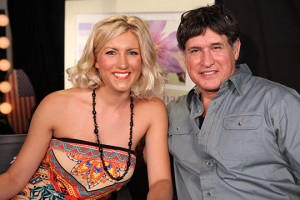 Born December 11, 1991 in Nashville, Tennessee Solara Key is a personal fitness trainer, body builder, model, actress and talk show host. Solara is currently residing in Murfreesboro, TN attending Middle Tennessee State University working on her Exercise Science and Nutrition Degree.
Solara has always been athletic and outgoing since she was very small. She participated in ballet, gymnastics, and swimming early on, but when she was ten years old karate came into her life. Everything she had done athletically up to that point all came together in karate.
She received her black belt in Japanese Shorin Ryu Karate December 18, 2004 from Master Jimmie Hayes. During these years she won many sparring (fighting) national and regional tournaments around the country including the Bluegrass Nationals where she met the famous actor Bob Wall who most people would remember as O'Hara, the "bad guy" in Bruce Lee's last movie: Enter the Dragon.
Solara became a junior blackbelt correspondent for World Black Belt online owned by Bob Wall and Chuck Norris where she wrote monthly articles.Through her international visability online from the magazine she met Leo Fong and Ron Pohnel, both international champions in boxing and martial arts that introduced her to movie roles in "Drifter, TKD" and "Thunderkick." (IMDb)
During the Black Belt Magazine Movie Festival and Trade Show in Long Beach, CA she was approached by apparel company Sanbon to model their clothing line. Sanbon introduced Solara to Century Martial Arts to model for their international catalog and magazine advertising.
Bob Wall was also instrumental in introducing Solara to Pepper Jay and John Michael Ferrari in Hollywood, CA. At Bob's suggestion, Pepper invited Solara to host her online talk show Actors Reporter and to help create and host a series of discussions with celebrities. The outcome was a very sophisticated group of shows called the Multiple Intelligences based on a book by C. Branton Shearer.
In 2012 Solara completed the International Sports Sciences Association (ISSA) personal fitness trainer certification.
John Michael Ferrari's Website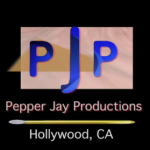 Motivational Chat is a Live Chat Show on Actors Entertainment, a channel on the Actors Podcast Network, a Pepper Jay Productions LLC, with PR-Marketing-Sales by Live Video Inc.